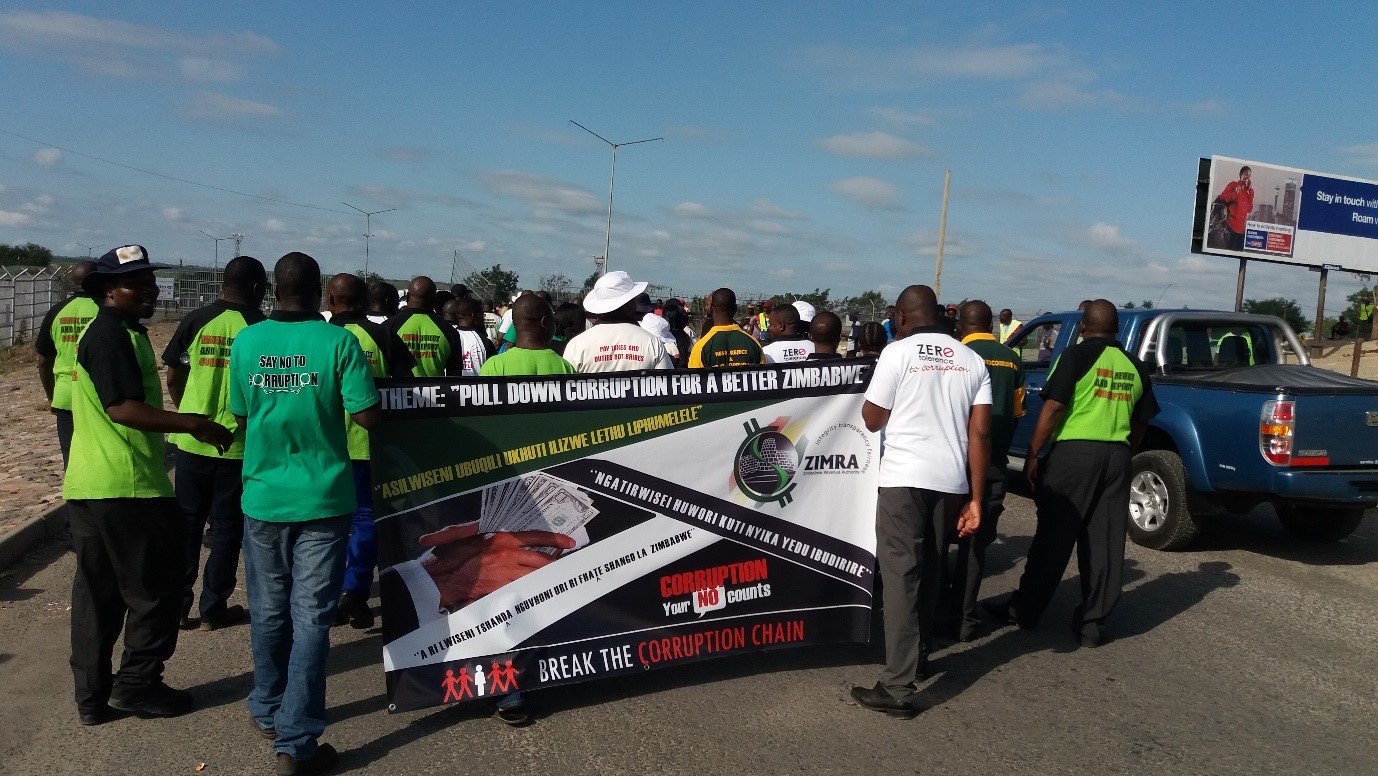 ZIMRA staff based at Beitbridge Border Post held an anti-corruption march around the border post and in Beitbridge town on 14 March 2017, as the Authority intensifies its fight against corruption.
The event was supported by various stakeholders who include District Administrator's Office, Department of Immigration, Vehicle Inspection Department, clearing agents and the Zimbabwe Republic Police, among other border stakeholders.  The event was also attended by officials from the South Africa Revenue Service (SARS).
Several anti-corruption messages were sent out to travellers at the country's busiest border post during the event. Some of the message read as follows; 'Pay Taxes and Duties', Not Bribes'; 'Reject, Resist, Report Corruption' and 'Zero Tolerance to Corruption'.
The campaign was a step forward in fighting against the scourge of corruption, following the Authority's introduction of anti-corruption hotlines in May 2016. ZIMRA has a zero-tolerance approach to corruption and every detected case is dealt with in accordance with the Authority's Code of Conduct.
The anti-corruption hotlines, which the Authority introduced in 2016, are managed by an independent service provider. The toll-free lines are: Econet 0808190, Telecel 0732880880, WhatsApp 0772135690 and an e-mail address which is This email address is being protected from spambots. You need JavaScript enabled to view it..