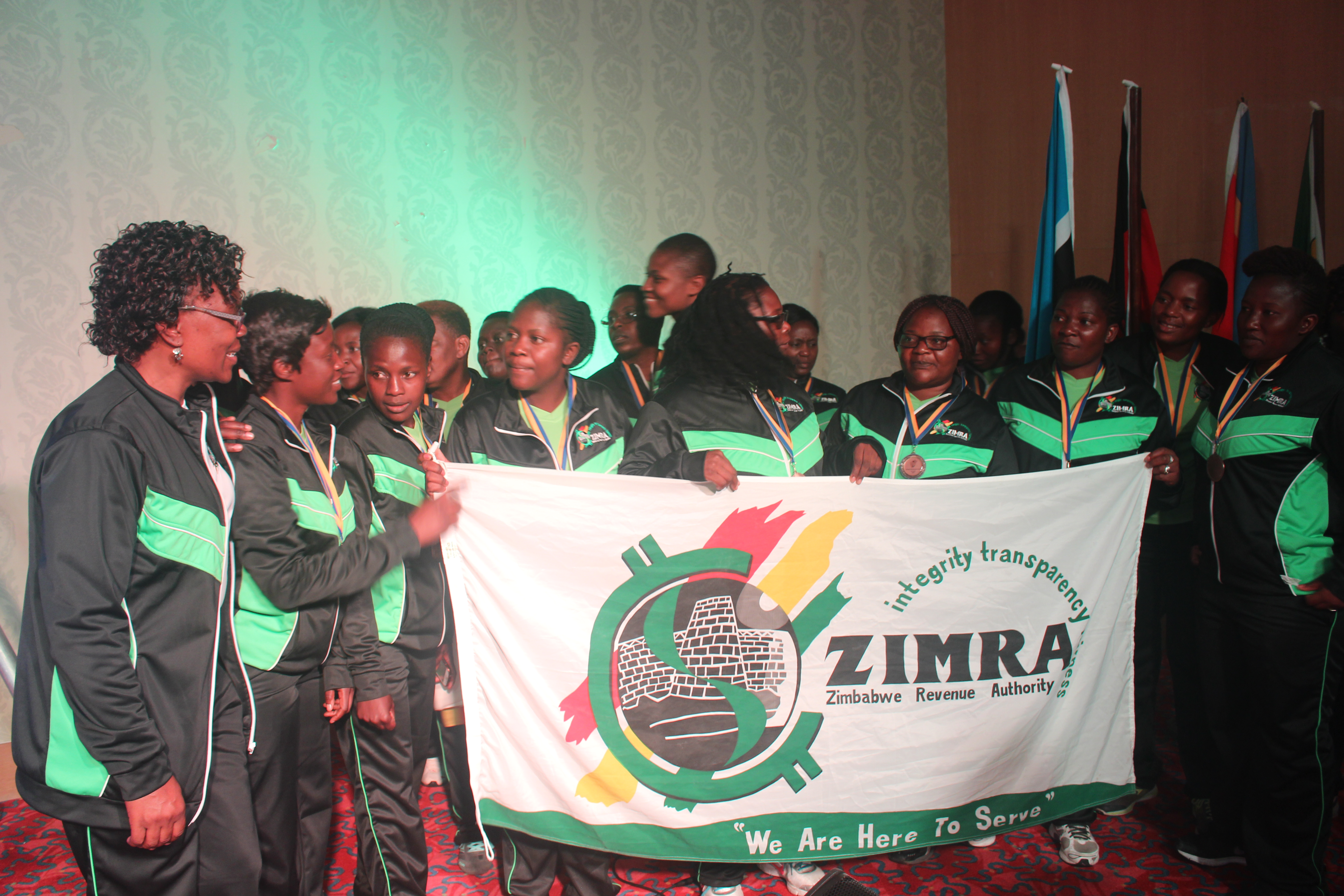 Team ZIMRA did a clean sweep at the 2017 Inter-Revenue Authority Games held in Zambia, pocketing four gold, one silver and two bronze medals, before emerging the overall winners..
The sporting extravaganza took place from 14 to 16 April 2017 and saw Zimbabwe joining four other Southern African Revenue Authorities, which include Botswana, Swaziland, Malawi and the hosts Zambia. The official opening ceremony was held on 14 April, with the Zambian Minister of Finance – Honourable Felix Mutati – officiating as the Guest of Honour.
In his official opening speech, Minister Mutati highlighted the fellowship that exists among the revenue administrations in Southern Africa, saying that this would help in the sharing of ideas on how best to harness enough resources for respective governments.
He said that the Inter-Revenue Authority Games helped to cement relationships as they provided an opportunity to interact and share knowledge in a more social environment. The Zambian Finance Minister also applauded Commissioners General who have consistently funded their teams to participate in these annual Games, in spite of other pressing financial commitments.
During the Games, participants from ZIMRA exhibited their usual determination, which emanates from commitment to their daily work. In soccer, the Martin Muponda coached team was more determined as they drew one game and won the other three. The same victory song was sung by the volleyball and pool teams. The Tug-of-War team, which is popularly referred to as "Pamamonya Ipapo" by their legion of fans, proved to be way above their opponents and romped to victory without breaking a sweat.
In netball, the competition proved too stiff for the ladies, as Zambia came tops followed by Swaziland. Zimbabwe came third. The same happened to darts where the snippers obtained a bronze medal. In athletics, Team ZIMRA came second, with Zambia snatching gold and Botswana settling for the bronze medal.
The 2018 edition of the Inter-Revenue Authority Games will be held in Malawi and many teams have already promised fireworks next year.