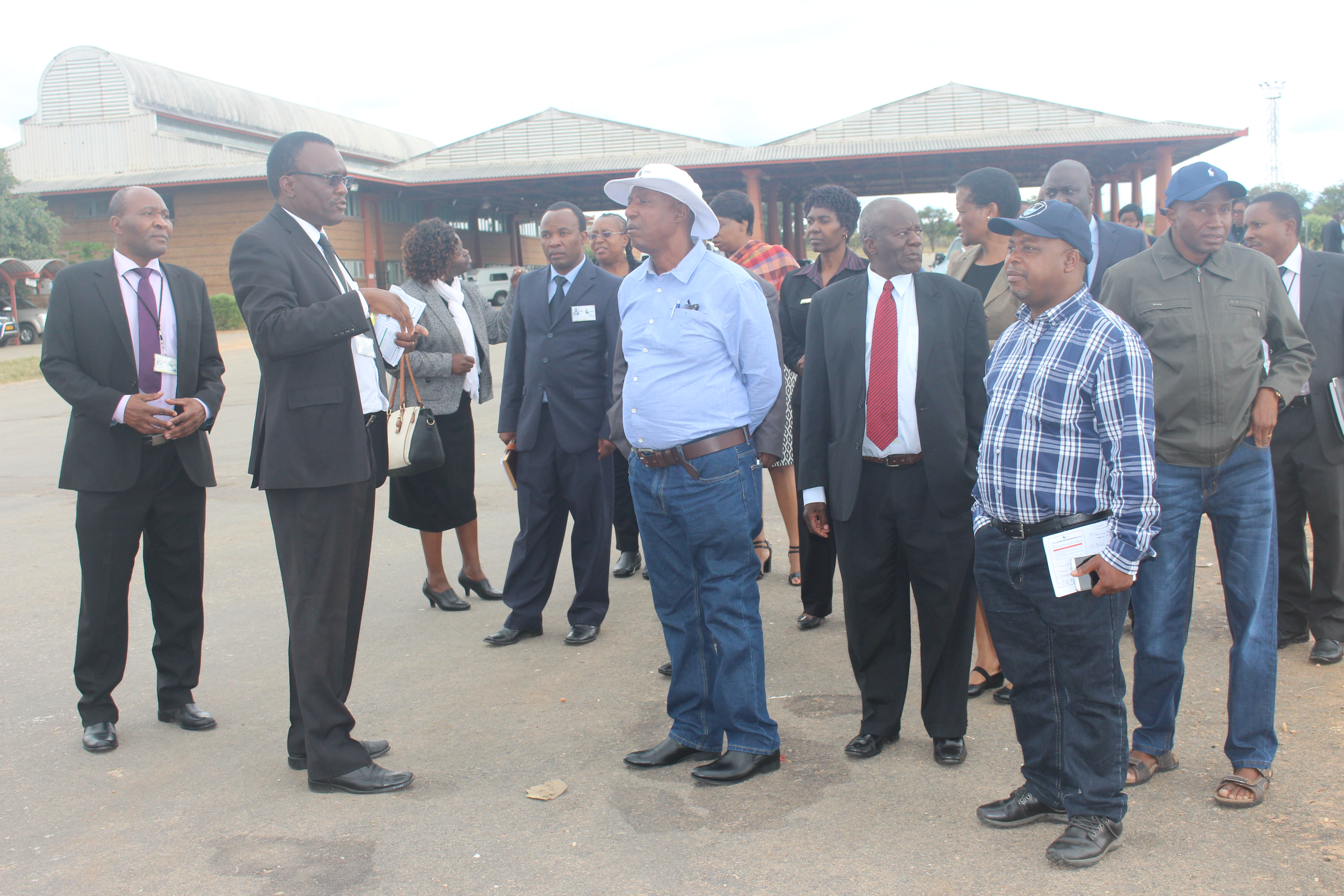 Members of the ZIMRA Board – led by the Board Vice Chairperson, Mr Percy Toriro – took time during the Zimbabwe International Trade Fair (ZITF), which was held between 25-29 April 2017, to visit ZIMRA Mhlahlandlela Station and Plumtree Border Post.
The visits were part of the Board's drive to familiarise themselves with ZIMRA processes at station level and to interact with members of staff. Addressing staff at both stations, Mr Toriro pointed out that the ZIMRA Board was mandated to do three things namely, automation of systems, fighting corruption and broadening of the tax base.
"So this is what we would want to achieve during our tenure. We definitely need to broaden the tax base so that we share the burden among all our taxpayers. It would be unfair to keep taxing the same players, again and again, when we know that we have potential taxpayers who can contribute significantly to our tax revenue," said Mr Toriro.
He further pointed out that it was everyone's duty to fight corruption, as it is a cancer killing the local economy.