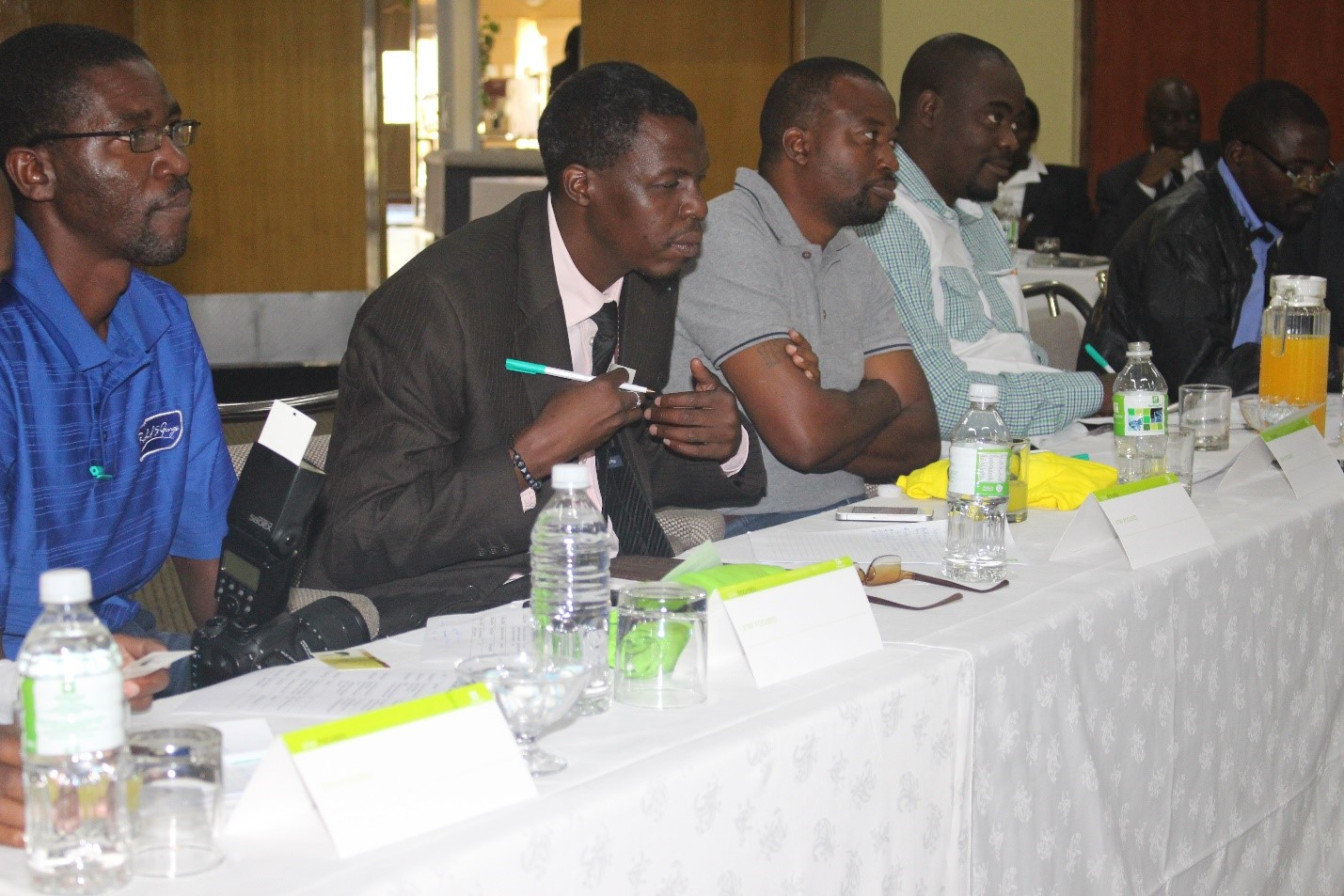 The Zimbabwe Revenue Authority hosted a Media Workshop in Bulawayo on 8 May 2017, under the theme 'Taking Taxation to the People". The workshop follows the first media workshop that was held in Harare on 1 March 2017 and was organised for journalists to improve appreciation of the Authority's operations and to build a positive rapport with the media. It targeted business reporters, editors and presenters as well as news producers, to foster and nurture the relationship and mutual partnership between ZIMRA and the media fraternity.
Speaking during the function, the ZIMRA Acting Commissioner General, Mr Happias Kuzvinzwa emphasised the importance of voluntary compliance.
"Paying taxes is a measure of the level of patriotism a tax paying person has to his own country. Voluntary tax compliance reduces unnecessary business costs, which come in the form of penalties and interest that are levied for late payments or late submission of returns, or failure to submit returns or remit payment", he said.
"The media fraternity and ZIMRA together have a role to encourage citizens to demand tax invoices when they make purchases of
goods and services and to remind the business fraternity to remit all taxes due in full and on time. The business community, on the other hand, is to be encouraged to conduct business with suppliers of goods and services that are tax compliant", added Mr Kuzvinzwa.
The Acting Commissioner General also touched on ZIMRA's relentless fight against corruption. He encouraged reporting corruption cases relating to ZIMRA using the toll free hotlines which are managed by an independent service provider. The Authority also has a Whistle-blower facility to encourage members of the public to report cases of tax evasion and underhand dealings. Under the facility, any individual who provides specific information which results in the recovery of revenue is entitled to 10% of the recovered amount. He also advised that as the anti-corruption fight continues unbated, internally ZIMRA has implemented asset declarations and lifestyle audits for staff members and disciplinary action is taken accordance to the ZIMRA Code of Conduct. The Authority has also introduced circuit television systems installed at some of the border posts.
Speaking during the same function, the ZIMRA Board Secretary and Director for Legal and Corporate Services, Ms Florence Jambwa said that ZIMRA recognises the critical role that the media plays in strengthening national dialogue on political, social environmental matters that affect people daily.
"As the fourth estate, you (the media) play an important role in creating and shaping public perceptions and opinion, informing and strengthening society", she said.