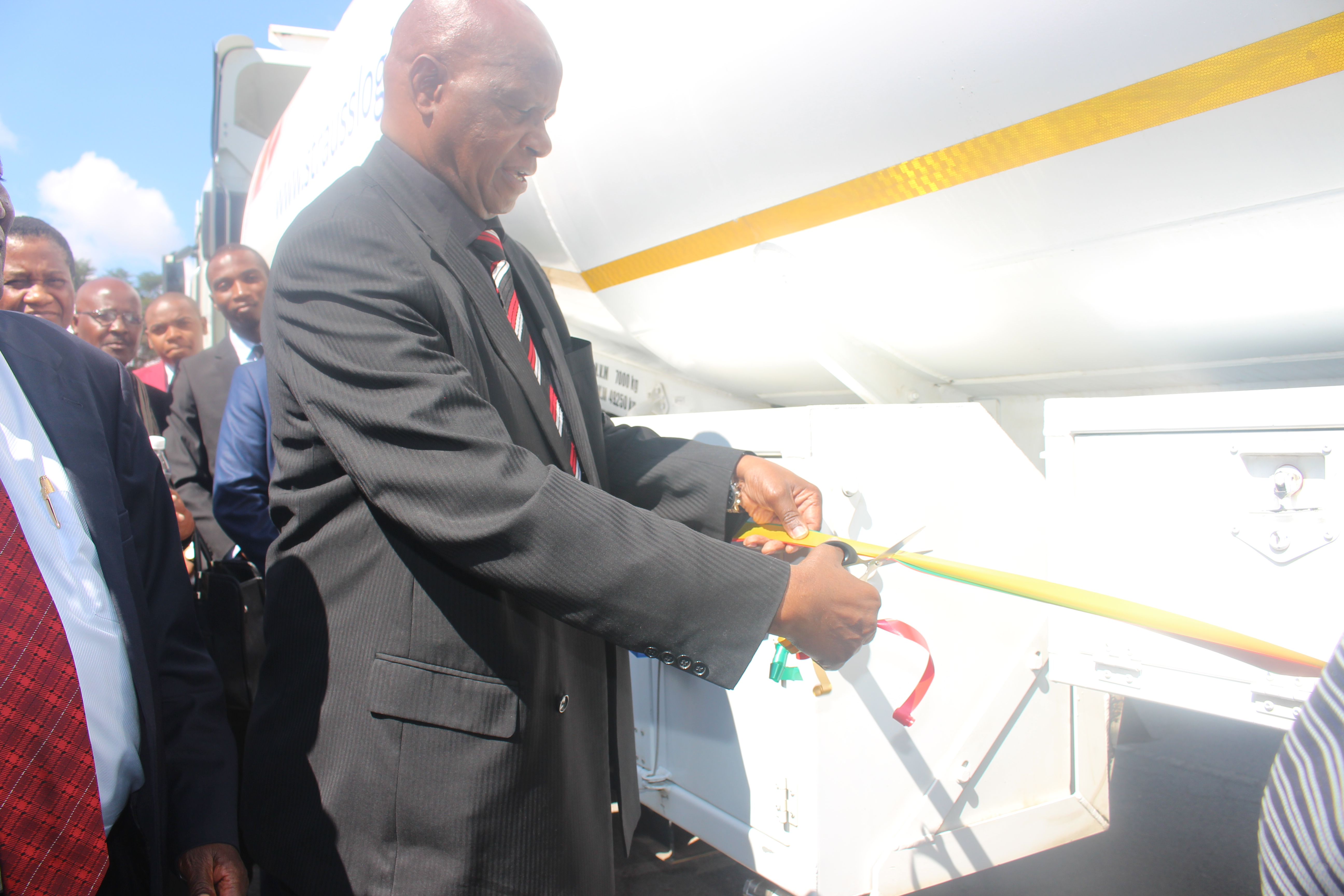 In a move meant to usher in a new transit management regime in Zimbabwe, the Zimbabwe Revenue Authority (ZIMRA) commissioned the Electronic Cargo Tracking System on 15 May 2017 in Harare under the theme, "Curbing smuggling and transit fraud".
The system was officially commissioned by the Minister of Finance and Economic Development,  Honourable Patrick Chinamasa. Speaking at the event, Minister Chinamasa said that "the Government remains committed  to help ZIMRA to achieve its strategic goals and is aware of the need to make the Electronic Cargo Tracking System sustainable".
The Minister also took the opportunity urge small -to-medium enterprises (SMEs) to be tax compliant and to take advantage of the moratorium.
"I announced a moratorium for SMEs to register for Value Added Tax with ZIMRA without being charged penalties and interest for late registration in my 2017 National Budget Statement," he said.
"The deadline for this registration exercise is 30 June 2017. I would, therefore, want to appeal to players in this emerging sector to take advantage of this window,"added Minister Chinamasa.
Zimbabwe is a transit hub, catering for northbound and southbound transit traffic through its ports of entry and exit. The country is a gateway to East and Southern African countries and it serves Zambia, Malawi and the Democratic Republic of Congo, among other countries. Through the support of the Minister of Finance and Economic Development, Honourable Chinamasa and his officials at the Ministry; the strategic vision of the ZIMRA Board; financial support from African Development Bank and team ZIMRA's hard work, the electronic monitoring of transit cargo is now a reality.
The Electronic Cargo Tracking System involves the use of electronic sealing devices, which are put on transit cargo at the port of entry. It uses geo-fencing technology and is supported by Google Maps to ensure the accuracy of location and movement of transit cargo, as the cargo is monitored in real time up to the point of exit. The electronic sealing devices send an alarm to the system's control room on any violations, which include seal tampering, seal opening and incidents of geo-fence violations.
The system has also been integrated into ZIMRA's existing Customs clearance system – the Automated System for Customs Data (ASYCUDA) World.
Top of Form