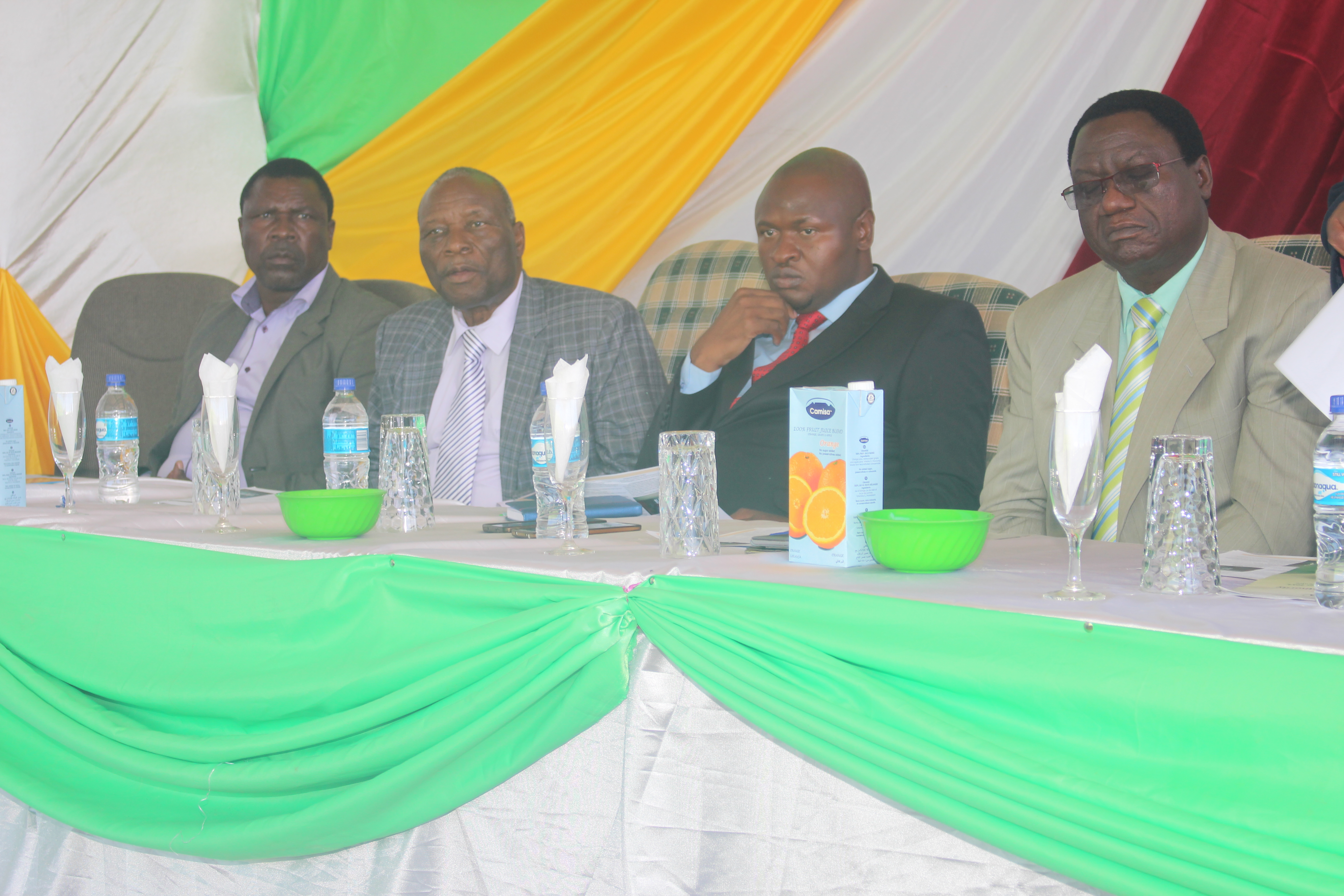 The Parliamentary Portfolio Committee on Foreign Affairs visited Beitbridge and Plumtree Border Posts on 2 and 3 June 2017 respectively, as part of their ongoing familiarisation visits to the country's border posts, to understand what ZIMRA and border agencies are doing to improve the ease of doing business and further regional integration programmes.
The Chairman of the Committee, Honourable Kindness Paradza, , commended ZIMRA's efforts in curbing smuggling and said there is need to improve the infrastructure and efficiency at Beitbridge Border Post to foster Government's efforts for regional integration.
In a speech read on her behalf by  Mr Moffat Nyoni, ZIMRA Board member, the ZIMRA Board Chairperson, Mrs Willia Bonyongwe said that it is critical to continue with processes to redevelop the border post so as to align the infrastructure to the volumes of traffic, which have increased dramatically over the years.
"One of the reasons for the spike in volumes of traffic is that the rail network is not as vibrant as is expected, such that some of the cargo - which should come via the rail system - is being transported using the road system", she said.
Whilst representing the ZIMRA Acting Commissioner General, the ZIMRA Board Secretary and Director for Legal and Corporate Services, Ms Florence Jambwa, complimented the Committee for the visit and said the hands-on approach is important for the country as the Committee will have a clearer first hand picture of ZIMRA's operations with regards to promoting ease of doing business and regional integration.
"I have no doubt whatsoever that when issues to do with border operations are debated in Parliament, the experiences from your visits to Beitbridge, Forbes, Chirundu, and Plumtree, will come in handy", she said.
The Parliamentary portfolio committee team toured all the operating areas of the Beitbridge and Plumtree border posts engaging clients and noting down issues in need of concern. The areas visited include the scanners, payment areas, warehouses, clearance areas and post clearance gates.