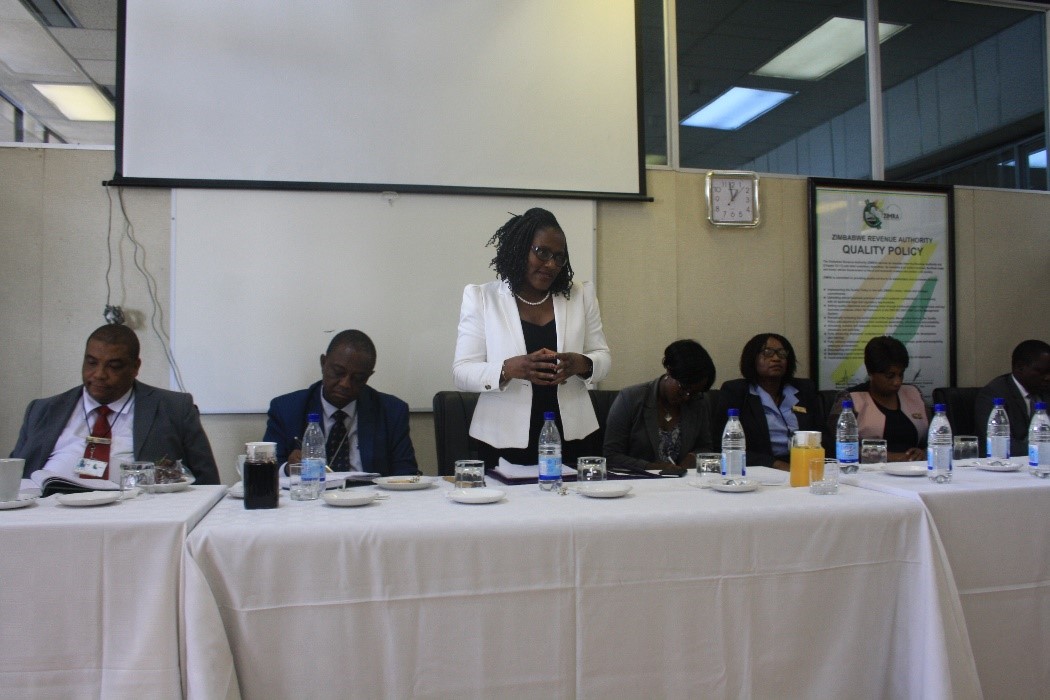 The newly appointed Zimbabwe Revenue Authority (ZIMRA) Commissioner General, Ms Faith Mazani has hit the ground running, focusing on her vision, which borders on what she has termed "the four Ps", constituting people, processes, projects and partnerships.
Speaking at her tour of Beitbridge Border post on 19 February 2018, Ms Mazani highlighted the need to make the most of the human resources available in the organisation and promised to address issues affecting workers to boost the morale and motivation levels.
"There is need to motivate our staff… we need to ensure that we are getting the best out of our staff… we need to upskill them and one thing that I am proud of and no one can take away from us is that as Zimbabweans, particularly as ZIMRA, we have a lot of human capital that we can work with," said Ms Mazani.
On the second "P" of processes, the  Commissioner General said that she is aware that ZIMRA has invested a lot in systems, including ASYCUDA World platform, SAP, Electronic Cargo Tracking System, E-services and many others. She also underscored that  ways in which the Authority can fully utilise these systems to their full potential will be explored.
"There are a lot of other modules in SAP and in ASYCUDA World that we are underutilising but we are being licensed for and we want to ensure that we utilise these to improve our processes and intensify our automation drive," reiterated Ms Mazani.
The third P, of partnerships, entails the mandate of ZIMRA to collect revenue and what determines how much the Authority collects are the taxpayers and importers. She highlighted that it is imperative that ZIMRA takes the initiative to motivate its clients, assist them, educating them and simplifying the processes that they have to go through, build and foster good partnerships with them and get them to have confidence in the ZIMRA systems.
The fourth P of projects was also explained. Ms Mazani acknowledged that as a country, Zimbabwe has been going through difficult times financially and a number of projects have been stagnant. Ms Mazani revealed that the Government has availed funding for a number of projects, among them a queue management system at Beitbridge.
"We need to lift our organisation to a more modern revenue authority and that can only be achieved through evolutionary projects," said Ms Mazani.
The Commissioner General toured Kurima House, Harare Airport, Beitbridge and Masvingo stations meeting ZIMRA members of staff.