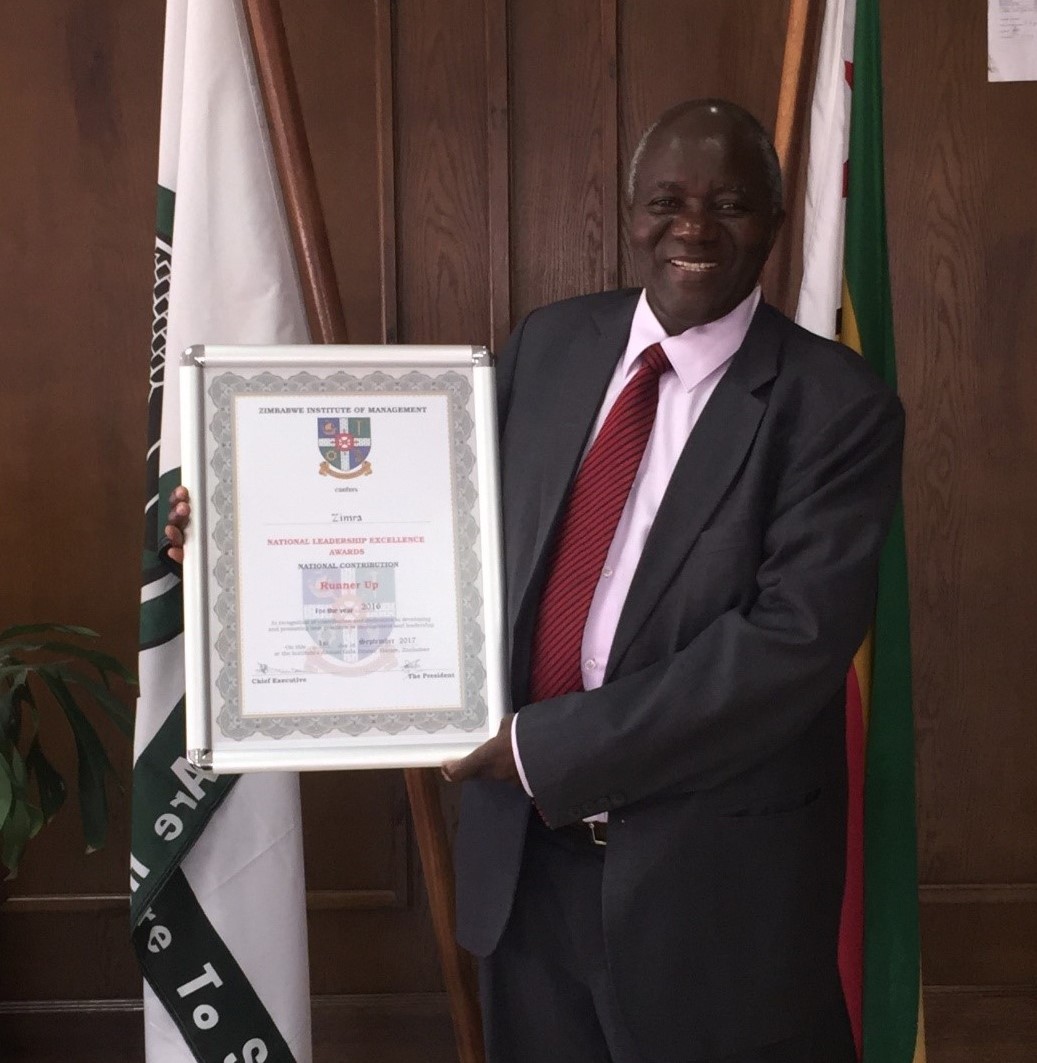 The Zimbabwe Revenue Authority was crowned the First Runner Up to the Zimbabwe Institute of Management National Leadership Excellence Award, under the National Contribution Category for the year 2016.
The award was conferred on 1September 2017 at the Institute's Awards Dinner in recognition of contribution and dedication to developing and promoting best practices in management and leadership.
The Authority continues to be a beacon of excellence in its national call of collecting revenue on behalf of the Government - and this has been proven by the incessant surpassing of revenue targets, especially for the 2017 tax year. The Authority has so far surpassed the first half revenue target, as well as targets for July and August . This hard work also earned the Authority's Acting Commissioner General, Mr Happias Kuzvinzwa, the Zimbabwe Institute of Management Northern Region Leadership Excellence Award in June 2017.