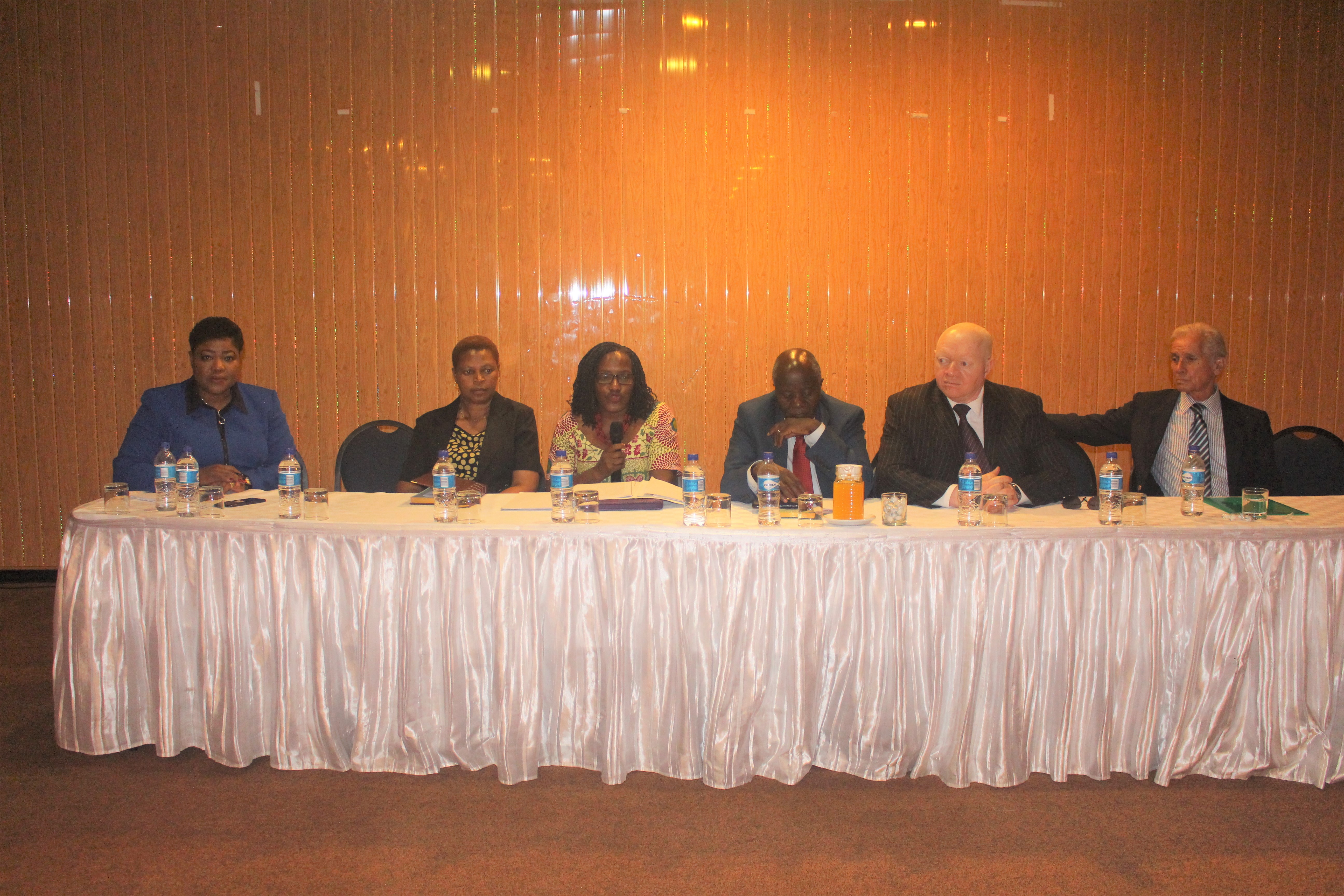 The Zimbabwe Revenue Authority (ZIMRA) Commissioner General, Ms Faith Mazani, emphasised the importance of the partnership between ZIMRA and all its stakeholders, including the Shipping and Forwarding Agents Association of Zimbabwe (SFAAZ) as a way of promoting synergies and economic development.
Speaking during the SFAAZ Extraordinary General Meeting at The Rainbow Towers Hotel in Harare, Ms Mazani said ZIMRA is forging ahead with the country's vision of being open for business and thus there is a need to foster the relationship between ZIMRA and SFAAZ.
"Your (clearing and forwarding agents) full participation and active involvement in the supply chain, together with ZIMRA, will go a long way in marketing the Zimbabwe brand so that it will be easy to attract investment and create a platform for the resuscitation of our economy", said the ZIMRA Commissioner General.
"We are aware that clearing agents assist in shaping the professional image of the Authority in the minds of clients. It is this positive image that will attract investment and tourists to Zimbabwe…," she added.
Ms Mazani urged clearing and forwarding agents to embrace mandatory pre-clearance engagement as it helps to de-congest the borders and factor in operational efficiency for quick movement of goods and capital equipment.
ZIMRA is in the process of redeveloping Beitbridge Border Post and the re-organisation will focus on: separation of commercial traffic by the creation of additional lanes for commercial trucks; road rehabilitation within the border post; implementation of a queue management system for travellers; erection of office facilities for border stakeholders, which will allow for joint inspection of commercial cargo; repairs of the border perimeter fence; and an upgrade of the border post water and sewer reticulation system.
The Commissioner General also briefed SFAAZ members on the technical challenges experienced on the ASYCUDA World system late last year. She, however, assured the agents that the glitch was resolved and efforts are underway to optimise the system and ensure such challenges do not recur.
"We shall continue to monitor and improve our systems so that we give convenience to shipping and forwarding agents who partner us in facilitating trade and travel for the benefit of our clients,", said Ms Mazani.