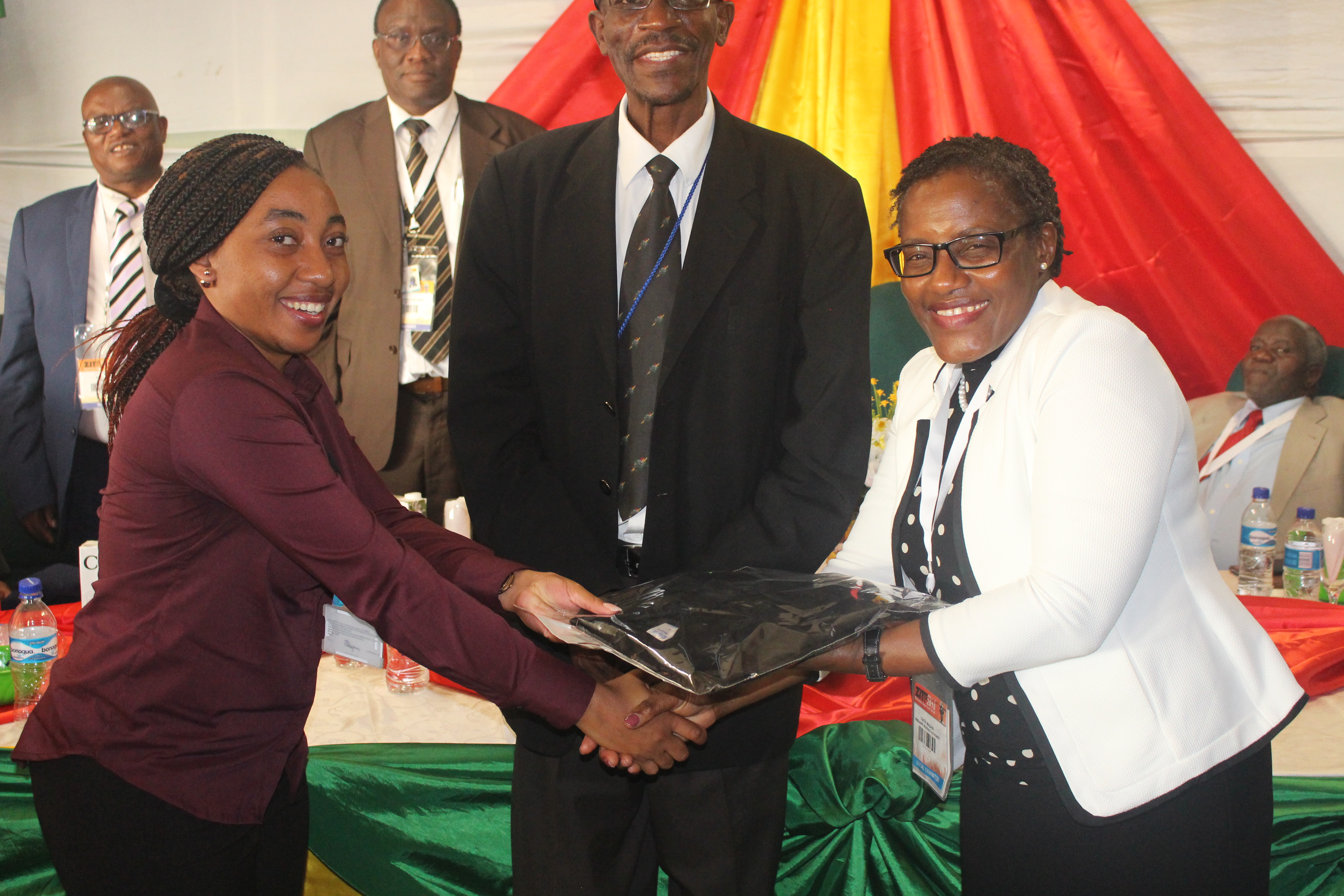 Rita Gonsaro (left) and Ms Faith Mazani (right)
By Musasiyashe Kufakunesu
The legendary Sungura music icon Simon Chopper Chimbetu's song Oppah, was a perfect eulogy of about an African woman who lives in a mountainous area of Manicaland Province. The song is a depiction of a perfect woman who is found deep down in the hinterland of a very remote area.
For the benefit of those who might not be familiar with the lines, Chimbetu coins these lines: "Beyond those mountains in Manica Valley, there is a mushroom in an African village. There is Oppah an African girl, she is like an Angel send for me…" So goes the timelessly popular song.
Fast forward the song and fit it to the ZIMRA scenario, the legendary Chimbetu would have said: "Beyond those farms in Matabeleland South, there is a doyen of service excellence sprouting at a border post. There is Rita an African girl, she is an epitome of service excellence…." So the song will pen out. This is how far the "Rita Effect" has gone as a good example of service excellence.
The Commissioner General (CG) visited Plumtree Border Post on April 25, 2018 and she had the chance to meet Rita Gonsaro – a young and vibrant Revenue Officer who assisted a tourist passing through the border with the highest level of courtesy he had experienced in a decade.
During her address to staff, the CG called upon all staff members to take a leaf from Rita, if the organisation was to live up to the billing of being a beacon of service excellence.
"We are encouraged by what Rita has done and I know we can all get inspiration from the "Rita Effect." We have to prepare ourselves to receive many people since Zimbabwe is now open for business. As such, we should all up our service excellence," said the CG.
As a way of appreciation, the Commissioner General gave Rita an exclusive ZIMRA branded shirt. Rita also had a one-on-one chat with the CG, who was interested to know more about the incident, which has given birth to what we now call the "Rita Effect."