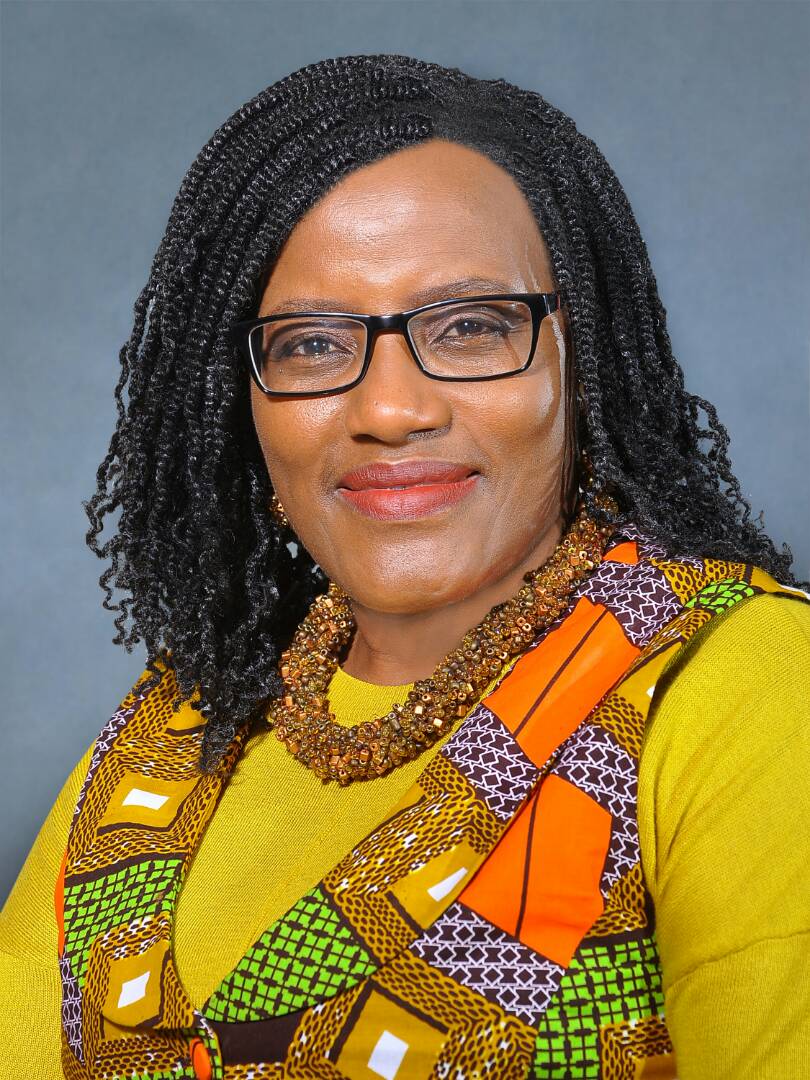 The Zimbabwe Revenue Authority (ZIMRA) Commissioner General, Ms Faith Mazani caught up with member of the media to articulate various issues around the operations of the Authority.
Q: We have seen the Authority embarking on a lifestyle audit for some of its employees, what does this exercise seek to achieve?
A: The Zimbabwe Revenue Authority (ZIMRA) seeks to achieve very high levels of integrity amongst its members of staff (who include both managerial and non-managerial) that is why it carries out lifestyle audits. Lifestyle audits are carried out to weed out corrupt elements amongst members of staff especially where the income they earn does not tally with the lifestyle that they lead in as far as acquisition of assets is concerned, and they are not able to explain it.
ZIMRA's guiding principles are integrity, transparency and fairness and therefore as a ZIMRA employee, no one should resist the essence of these core values by refusing to have a lifestyle audit carried out on them. If an employee has integrity, then there is nothing to fear about a lifestyle audit.
All the lifestyle audits that ZIMRA carries out are done in the spirit of fairness. No one is victimised. The audits are carried out on all employees of the Authority both managerial and non-managerial.
Members of staff are given an opportunity to prove a logical trail of how they got their wealth vis-à-vis the income they earn.
Q: lifestyle audit, what is the Authority doing to curb rampant corruption within the organisation?
A: Whilst we admit there could be some corrupt elements within ZIMRA, most ZIMRA staff are people of integrity and therefore corruption is not rampant as alleged.  Besides the lifestyle audit, ZIMRA has put in place several measures to curb corruption and these include but are not limited to:
Introduction of a toll-free anti-corruption hotline whose details are provided below;
Econet toll-free line     :         0808 190
Telecel toll-free line     :         0732 880 880
WhatsApp                      :         0772 135 690
E-Mail                            : This email address is being protected from spambots. You need JavaScript enabled to view it.
Members of the public are encouraged to report any tax and duty corruption to any of the numbers listed above.
There is an ongoing automation to minimise human interaction.
Running a whistle-blower facility under which an individual who provides specific information, which results in the recovery of revenue, will be entitled to 10 percent of the recovered amount. This information could be relating to members of the public, ZIMRA staff or both if working together.
Client education and information dissemination programmes are carried out to empower clients with vital information against the scourge of corruption, which promotes tax compliance.
Post-importation audits are carried out on a regular basis to verify whether imported goods were properly cleared for Customs purposes.
Audits and compliance checks are done to confirm whether clients' tax affairs are in order.
Offenders are prosecuted for contravening fiscal laws.
Carrying out borderline patrols in collaboration with law enforcement agencies to curtail use of undesignated and illegal crossing points.
Roadblocks are also conducted in collaboration with law enforcement agencies to curb corruption.
Non-intrusive inspection equipment (scanners) are used to verify correctness of declarations made by importers at ports of entry. Also the Electronic Cargo Tracking System has helped in containing corruption.
Installation of CCTV cameras at ports of entry.
Continuous collaboration with other stakeholders in the fight against corruption.
Q: The organisation is now under a new administration, what are the most important issues that the new administration seeks to deal with in the short term?
A: Under the new administration, the vision revolves around what is summarised by the Commissioner General as the 4 Ps, namely; (people issues, processes, projects and partnerships).
       People issues:
The Authority's human resource base is a major contributing factor to the success of its strategic goals. It is therefore critical and important for ZIMRA to improve on its staff engagements. The vision is to have enhanced communication of decisions, policies and activities as sure way through which the Authority can boost employee morale for enhanced productivity.
ZIMRA has a Trade Union (ZIMRATU), which provides a platform to resolve issues between management and staff, and we hold National Employment Council meetings to discuss issues concerning staff. I have encouraged staff to air their views and raise concerns through an anonymous email address called This email address is being protected from spambots. You need JavaScript enabled to view it. to raise issues and propose ideas to improve conditions of work without being identified or victimized.
ZIMRA is leveraging on its human resource base by inculcating within staff a culture of service anchored on responsible citizenship.
In the same vein, sustainable building of staff capacity and reinforcement of ethical conduct and integrity among employees is another way through which ZIMRA will get the best out of its human resource.
       Processes:
The success of ZIMRA is underlined by the efficacy and effectiveness of its systems and processes in bringing value to its valued transacting clients.
We are aware of, and apologise for, the inconvenience caused to our clients when the ASYCUDA System crushed late last year and other system challenges in Domestic Taxes. So, moving forward, the focus is not only on improving efficiency through automation, but also ensuring that clients get real value out of the systems we put in place. Strengthening of our ICT systems and adapting the Authority's operations to the same, is ZIMRA's main objective going forward.
As an organisation, we are working towards ISO certification. This is a key milestone and places a responsibility on the Authority for continuous improvement in its processes to deliver quality service to its valued clients.
Our focus on processes is also to protect our staff from being pressured to be involved in under-hand dealings. Our message to staff is that if they perform their duties in terms of the law and in line with laid down procedures they will be protected. As management, we want our staff to perform their duties without fear of harassment or victimization.
     Partnerships:
ZIMRA recognises the importance of working in partnership with our taxpaying clients in our efforts to collect adequate revenues for Government. They are our partners and not enemies and we will treat them as such. We therefore endeavor to build and sustain linkages and collaborations with all key stakeholders to enhance synergy among players in revenue generation and trade facilitation in pursuit of the realisation of the aspirations of Government. We will partner with both whistle-blowers and law enforcement agencies in fighting corruption.
The Authority looks to actively engage with its stakeholders, particularly, its valued clients, hear their feedback and act on it. In the process, ZIMRA can improve on its efficiencies and make it easier for clients to comply.
       Projects/ Programmes:
Considering the central role played by internally initiated projects to the success of ZIMRA's strategic goals, the organisation sees it fit to come up with systematic project implementation methods including PRINCE 2 and Rapid Results Approach.
ZIMRA therefore embraces the best practices and principles enshrined in these project management tools, as it rolls out and implements anchor projects that will result in the realisation of the vision and mission of the organisation.
Q: As Zimra, is the lifestyle audit going to end with your employees, or you are going to spread the net to include other members of the society, including ministers and other civil servants?
A: ZIMRA conducts audits and investigations against non-compliant taxpayers. Lifestyle audits are but one of the tools used in auditing individual taxpayers to establish the level of non-compliance.  Where the Authority has reasonable cause to believe that a citizen is not paying tax we do not hesitate to audit them and ask them to remit what is due to the State.
Q: Over the years, government has been complaining about smuggling, which has resulted in the country losing millions of dollars, as Zimra, what are you doing to plug the holes?
A: As I mentioned earlier we have a host of strategies that we employ to curb smuggling and corruption, most of which I covered in my response to your second question.
Q: There are also reports of several companies involving politicians that evade paying taxes, as Zimra what have you done to deal with this issue?
A: We have employed the strategies I have mentioned above to deal with tax evasion. We encourage members of the public who have any evidence of any companies or individuals that are evading tax to come forward either directly or through our hotlines if they do not want to be identified. Let me however, hasten to say that nobody is above the law. So if anybody is found evading taxes they will eventually be made to remit what is due to the State.
Q: There are claims that the taxes in Zimbabwe are very high, what is your take on this issue and how is the money collected used?
A: Those claims are not true. The IMF paper entitled 'Creating Fiscal Space for Growth and Development in Zimbabwe', states that, the country's VAT, corporate income and pay as you earn (PAYE) tax rates were "broadly in line with the rates prevailing in the region". Zimbabwe benchmarks with other countries in the region and is always moving in line with best practices. Other comparatives can also be found in the African Tax Administrators' Forum (ATAF) annual publication, African Tax Outlook (ATO). The Authority and the Ministry of Finance and Economic Development conduct a lot of research and relevant stakeholders to ensure that Zimbabwe's taxation laws remain contemporary.
The money that ZIMRA collects is remitted to Treasury, which in turn then formulates a budget and allocates the money accordingly. ZIMRA does not administer the money it collects, it simply collects and remits to Government.
Q: There are complaints that in most government parastatals, those in the management get huge salaries, when the rest of the employees are poorly paid, which has resulted in the juniors being involved in corrupt activities. Would you say your junior employees are sufficiently paid and how much do they get per month?
A: ZIMRA pays competitive market related salaries to attract best candidates across all levels. The issue of corruption is an integrity issue, which is not linked to salaries, since corruption is not confined to a particular group of employees. I am however not at liberty to divulge how much members of staff earn as this is confidential information.