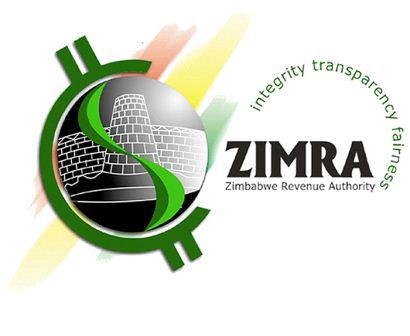 The Zimbabwe Revenue Authority (ZIMRA) continued on a positive revenue performance trajectory during the month of April 2018 surpassing the target by 6.14% after deducting refunds.
Gross collections for the month amounted to US$361.88 million, which translates to 9.18% above the targeted US$331.47 million. After deducting refunds of US$10.06 million, net collections stood at US$351.83 million. This gives a positive variance of 6.14% against the target of US$331.47 million. Net revenue collections in April 2018 improved by 41.92% from the US$247.90 million that was collected during the same period in 2017.
There was a general improvement in the performance of revenue heads with Companies, VAT on Imports, Customs Duty and Other Taxes recording a positive performance and surpassing set targets.
The Companies revenue head was the highest performer with collections rising to US$46.89 million against a target of US$13.70 million. Improved profitability by some companies coupled with compliance checks triggered the revenue head to the massive growth. Spill overs from the first QPD as well as payments from companies with special arrangement QPD also enhanced revenue collections during the month, hence the sharp spike in growth.
On the flipside, Individuals, VAT on Local Sales and Excise Duty performed below expectations although all revenue heads performed much better as compared to the same period in 2017. This improvement is attributed to the Authority's revenue enhancement initiatives as well as the improved operating business environment.
US$33.83 million was collected for gross Customs Duty, inclusive of refunds of US$110,228 against a target of US$29.36 million, resulting in a positive variance of 14.84%. When compared to the same period in 2017 where ZIMRA collected US$21.42 million, there is marked growth of 57.38%.
Revenue collections of US$65 million from Excise Duty were 5.95% below the targeted US$69.11 million. However, a 21.11% increase in revenue collections was recorded from the US$53.67 million that was collected during the same period last year. Major contributors to the revenue head were fuel (68.79%), beer (14.98%) and airtime (10.46%). The performance of the revenue head can be attributed to low disposable incomes for the consumption of excisable goods as well as lower than anticipated fuel imports.
The target for April 2018 was surpassed despite challenges in the operating environment. The Authority continues to implement revenue enhancement measures coupled with the use of technology to plug revenue leakages while the spirited fight against corruption will go a long way in securing fiscal revenue. Compliance activities will also include sector based projects which will focus on educating the taxpayers and assisting them to improve compliance levels.
Paying taxes and duties on time and in full dignifies Zimbabwe!