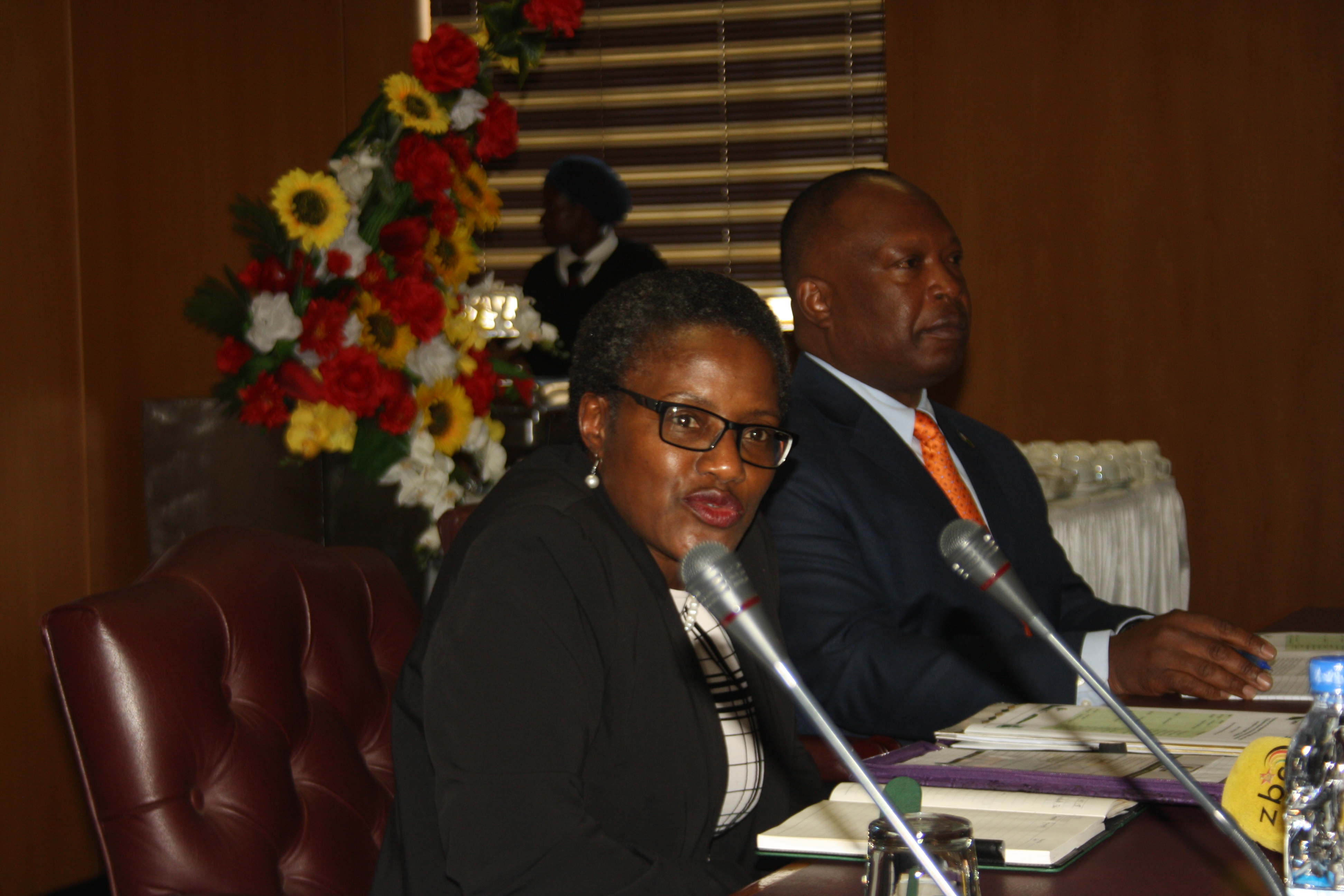 ZIMRA Commissioner General (CG) Ms Faith Mazani, on the May 15, 2018 addressed Heads of Diplomatic missions and International organisations accredited to Zimbabwe. The engagement which was held at Munhumutapa Building, was aimed at providing a face-to-face interaction with diplomats on matters affecting the diplomatic community in Zimbabwe regarding taxation as well as addressing matters of taxation in respect of investment in the country.
Speaking at the engagement meeting, Ms Mazani highlighted that ZIMRA is in full support of the current economic reform drive by the Government under the new dispensation and Government's thrust towards international re-engagement and attraction of foreign direct investment.
The CG also said that it is her fervent hope that ZIMRA will have a relationship of mutual cooperation and collaboration with the Heads of Diplomatic missions so as to attract more investors coming into Zimbabwe.
"It is my fervent hope that our service to you in any of these processes remains within the provisions of the Vienna Convection on Diplomatic Relations (VCDR) to enable both the diplomatic community and my organisation to align or function within applicable domestic legislation and international protocols. This will also enable investors and other supporting organisations coming into Zimbabwe through various foreign missions to operate for our mutual benefit," said Ms Mazani.
During the interactions, Heads of Diplomatic missions raised the issue of corruption saying they wanted to know what the Commissioner General is doing towards getting rid of corruption since ZIMRA is considered the third most corrupt organisation in the country.
In her response, Ms Mazani highlighted that the notion was coming from ZIMRA's zero tolerance to corruption where any employee who engages in the act is exposed and dealt with according to the disciplinary procedures in the Authority.
"The organisation is considered corrupt because we do not hide corruption when it happens. When our employees engage in corruption, we always expose it. At the same time, we do not hesitate to fire a corrupt employee. Hence, this notion that ZIMRA is corrupt. However, we will continue to fight it until we eradicate it in the Authority," Ms Mazani said.
In response the recent alleged fraud attempt by an ICT employee, Ms Mazani promised the diplomats that the organisation is going to make sure they implement strategies to ensure security of ZIMRA systems and get rid of systems abusers.