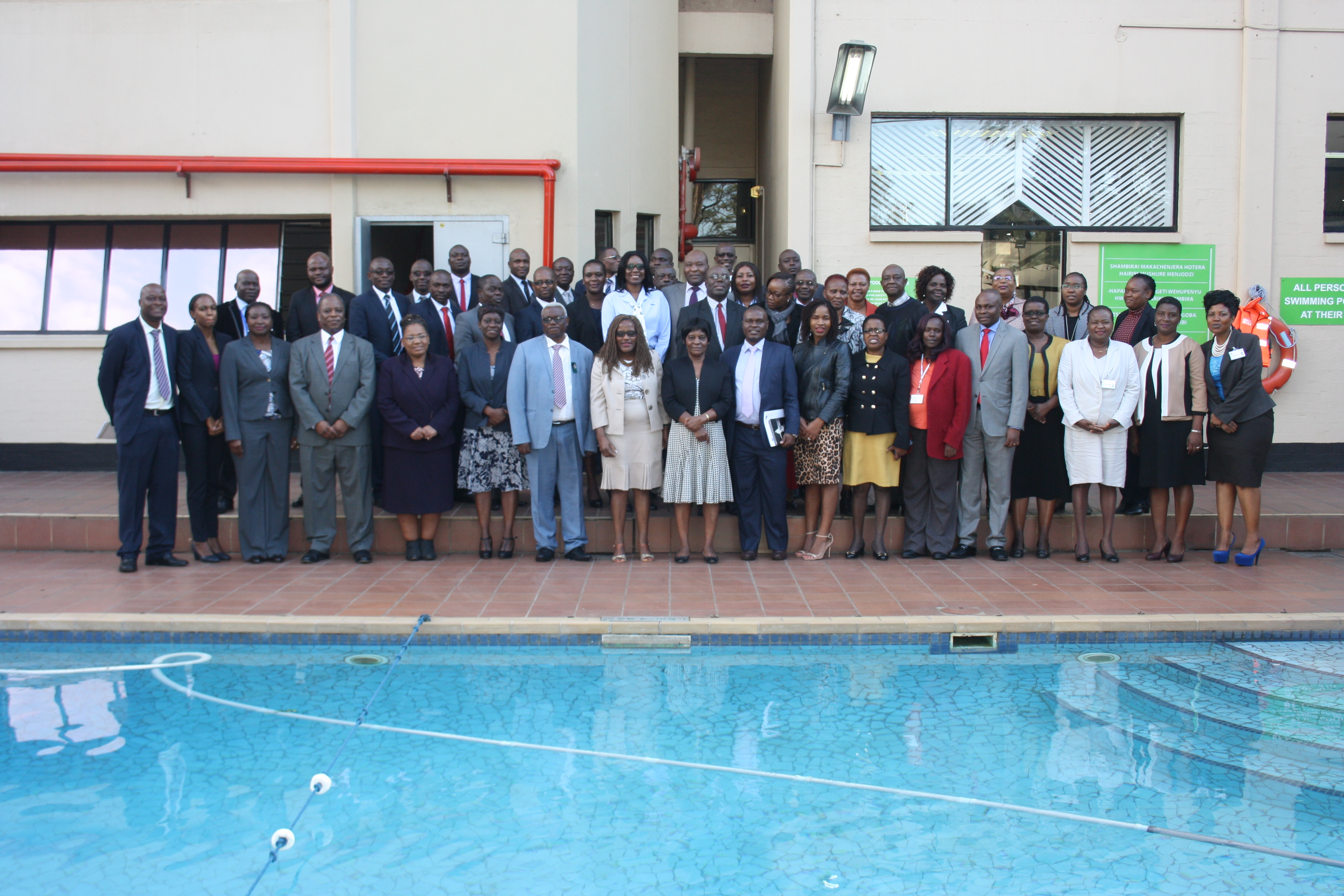 Members of the Zimbabwe Revenue Authority (ZIMRA) management and staff underwent an intensive training on Tax Administration Diagnostic Assessment Tool (TADAT) courtesy of the TADAT secretariat in conjunction with the International Monetary Fund (IMF).
The aim of the TADAT training is to provide a standardised means of assessing the health of key components of a country's tax administration systems and its level of maturity in the context of international best practices. TADAT assessments are particularly helpful in identifying the relative strengths and weaknesses in tax administration. But more importantly the training sets the reform agenda within a Revenue Administration, including reform objectives, priorities, initiatives, and implementation sequencing.
Speaking at the official opening ceremony of the training on 28 May 2018, the ZIMRA Commissioner General, Mrs Faith Mazani underscored the importance of the training in improving the domestic resource mobilisation and improving the ease of doing business in the country.
"There is no doubt that our tax administration needs to embrace modernisation and reform to motivate taxpayers to continue paying taxes and also to motivate those outside the tax net to comply as the government strives on its trajectory to mobilise domestic resources and improve its World Bank ranking on the ease of doing business index" she said.
She called upon the TADAT trainees to take advantage of the rare window of training opportunity and imbibe on the knowledge, which the secretariat had come to impart to them.
"It is my belief and hope that this TADAT training will help the Authority to embrace best practices and standards in domestic tax administration. It will help us improve on efficiency and domestic resource mobilisation through the implementation of simplified, transparent and up-to-date procedures," said the CG.
The keynote speaker, Mrs Zifudzi, who was standing in for the Permanent Secretary in the Ministry of Finance – Mr Willard Manungo – hailed the TADAT team for coming to train ZIMRA officials saying the Ministry was positive that the training will equip trainees with the best practices in the tax administration.
"I trust that the TADAT training will provide trained assessors with a structured methodology to undertake an objective assessment of not only our tax administrations, but others as well," said Mrs Zifudzi.
IMF facilitators led by Mr Justin Zake, Head of TADAT Secretariat, shall conduct the trainings over a period of three weeks. Through its Performance Outcome Areas (POAs), it will help Zimbabwe to identify concrete reforms and measure reform progress.