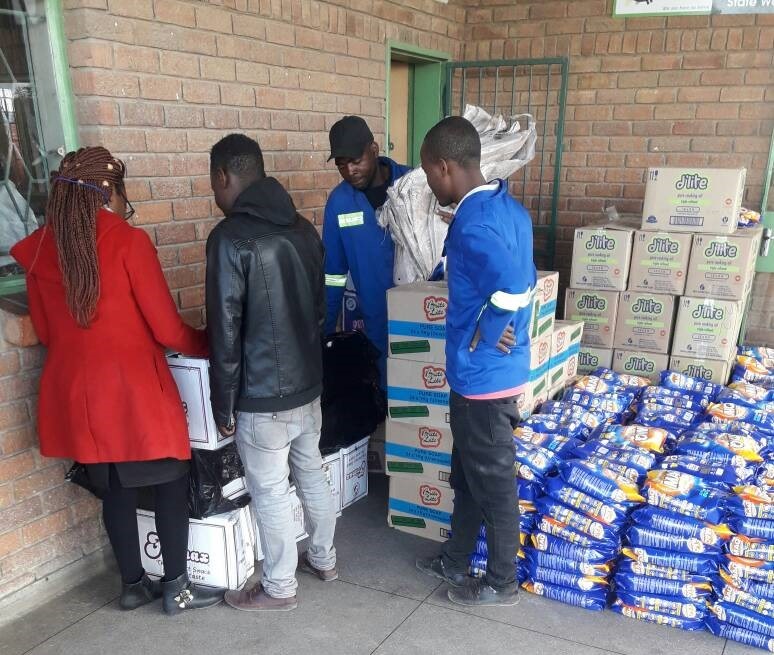 The Zimbabwe Revenue Authority (ZIMRA) carried out an operation last weekend at Beitbridge Border Post, which was meant to intensify enforcement measures to curb smuggling and encourage adherence to Customs procedures and formalities. The Operation resulted is the seizure of loads of controlled and prohibited goods at Beitbridge Border Post.
Importers and people that come through the borders are required in terms of the law, to follow proper customs clearance procedures. This involves making a declaration on goods carried into Zimbabwe, and depending on the case, duty and taxes is payable. Where there are any taxes or duties which remain due and unpaid, the law empowers ZIMRA to utilise a number of recovery measures, including seizures, to enforce compliance with the law. Where goods are imported into the country without the necessary permits, ZIMRA is empowered to hold those goods pending production of the necessary permits.
ZIMRA also has a mandate to ensure that no prohibited goods and substances are imported into the country. Where such are discovered during the clearance process, they are seized and confiscated in terms of the governing laws.