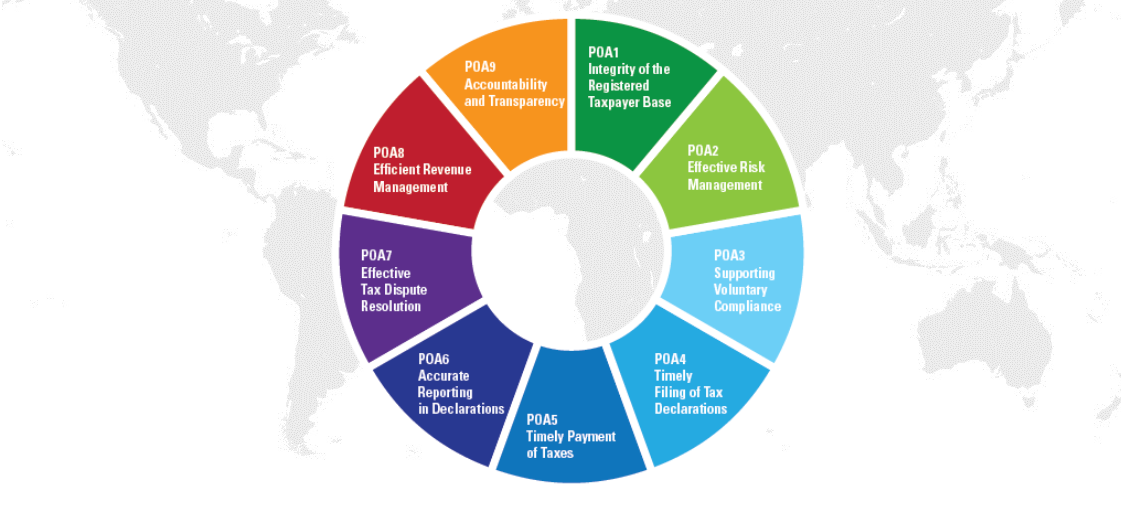 The Zimbabwe Revenue Authority is undergoing assessment through the Tax Administration Diagnostic Assessment Tool (TADAT), and has appointed nine teams to work on the nine Performance Outcome Areas (POAs). The teams are tasked to assess the Authority through the Tool and provide a plan of action. The Authority has so far trained most of its managers and is in the process of training all staff members to facilitate a shared view of where the Authority is going. Undergoing TADAT is expected to reform the Authority's operations through improving service delivery, client education, data management, risk management, among several other improvements to achieve voluntary compliance and a widened tax base, which translates to increased revenue collections.
TADAT is a global tool that can be used by any country to assess the relative strengths and weaknesses of their tax administration system. It is meant to provide a standardised means of assessing the health of key components of a country's tax administration system and its level of maturity in the context of international good practice. Under TADAT there are 9 POAs against which a tax administration is assessed. Performance Outcome Areas are summed up as follows:
POA1 Integrity of registered taxpayer base;
POA 2: Effective Risk Management;
POA 3: Supporting Voluntary Compliance;
POA 4: Timely Filing of Tax Declarations;
POA 5: Timely Payment of Taxes;
POA 6: Accurate Reporting in Declarations;
POA 7: Effective Tax Dispute Resolution;
POA 8: Efficient Revenue Management;
POA 9: Accountability and Transparency.
The Authority is expected to undergo an initial TADAT audit by the International Monetary Fund in August 2018, and results are expected to assist in improving operations in a holistic manner.