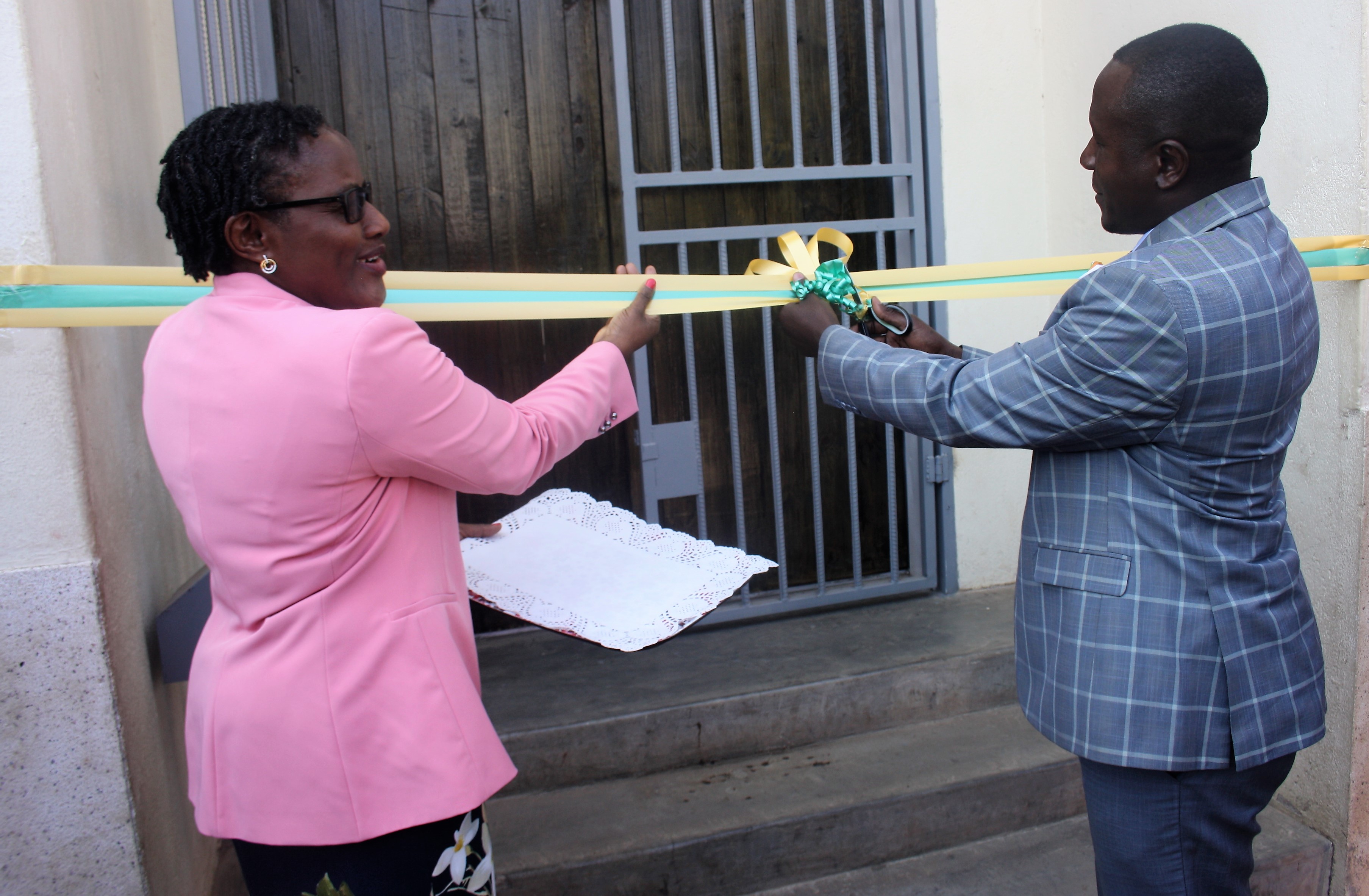 The Commissioner General, Ms Faith Mazani and Resident Minister for Mashonaland East Province, Honourable David Musabayana cutting the ribbon.
In its bid to bring taxation closer to the people, the Zimbabwe Revenue Authority opened a new office in the provincial capital of Mashonaland East Province, Marondera.
Officially opening the office, Resident Minister for Mashonaland East, Honourable David Musabayana, stressed that the opening of a ZIMRA office in his province is a recognition of the role his province has in mobilising revenue for the nation.
"I consider this development as an endorsement of Mashonaland East Province as a significant player in the generation of revenue for the state through various business activities we undertake within the Province. "
"We count ourselves lucky because we have probably the best agricultural land in the country, which companies and individual business people can take advantage of to produce food and feed the entire population of Zimbabwe."
"It is with this in mind, I would want to implore ZIMRA to execute their client education role effectively, so that business knows the role it has to play in economic development through tax payment.", said Honourable Musabayana.
Before the opening of the Marondera office, ZIMRA used to run a satellite office where staff would come to for a few days in a month, especially at the end of every month to receive payments of taxes, with taxpayers having to visit Harare or Rusape for service at any other times.