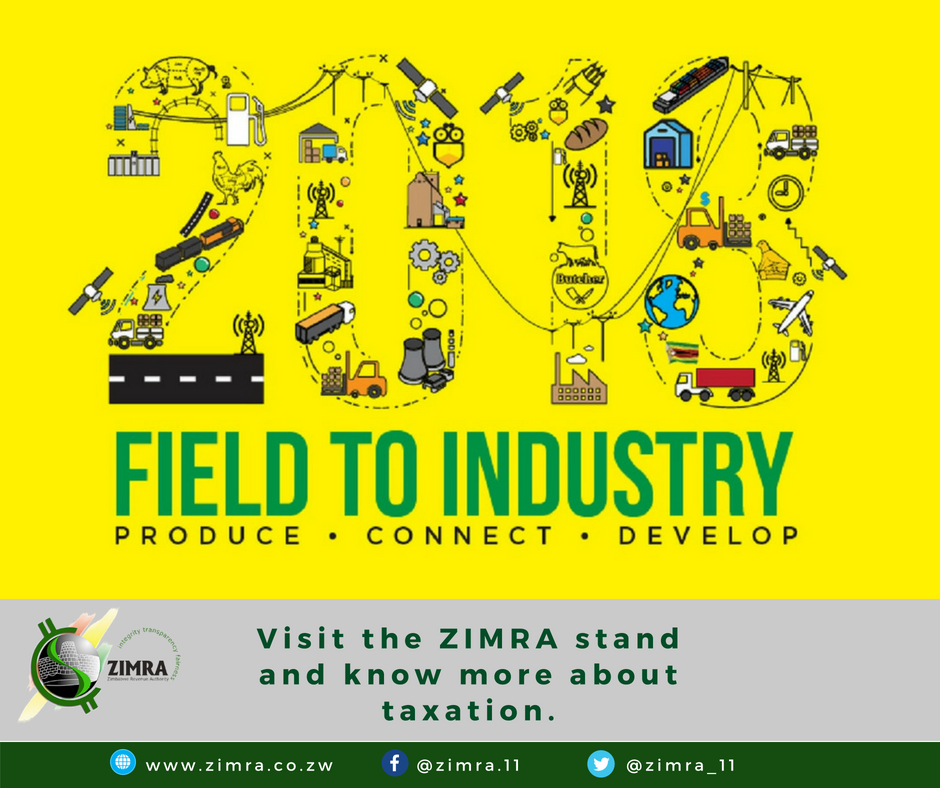 By Chenayi Mack Maponga
The Zimbabwe Revenue Authority (ZIMRA) is geared up for the 108th edition of the Harare Agricultural Show exhibition. The show will run from Au­gust 27 to September 1, 2018 at the Zimbabwe Agricultural Society Business Park under the theme: "Field to Industry: Produce. Connect. Develop."
The ZIMRA stand will be hype with information to all stakeholders regarding Customs and Excise and Domestic Taxes issues resonating well with its 2018 theme of encouraging voluntary tax compliance under the banner, "My Taxes, my duties - building my Zimbabwe." Demonstration of customer convenience will also be done through showcasing various Information and Communication Technologies (ICTs) that clients can take advantage of in their interaction with ZIMRA such as e-services and fiscalisation.
This year's exhibition is aimed at providing face-to-face interaction with clients, stakeholders and visitors to demystify any challenging areas. Payment of taxes, voluntary compliance, importation and exportation of goods, vehicle importation and registration and travellers rebate will be some of the issues that will be tackled in this year's exhibition.
ZIMRA has been active in its educative drive in various agricultural shows, including in Masvingo, Gweru, Chiredzi, Bindura, Hwange, Chipinge, Victoria Falls, Chinhoyi and the Zimbabwe International Trade Fair in Bulawayo.