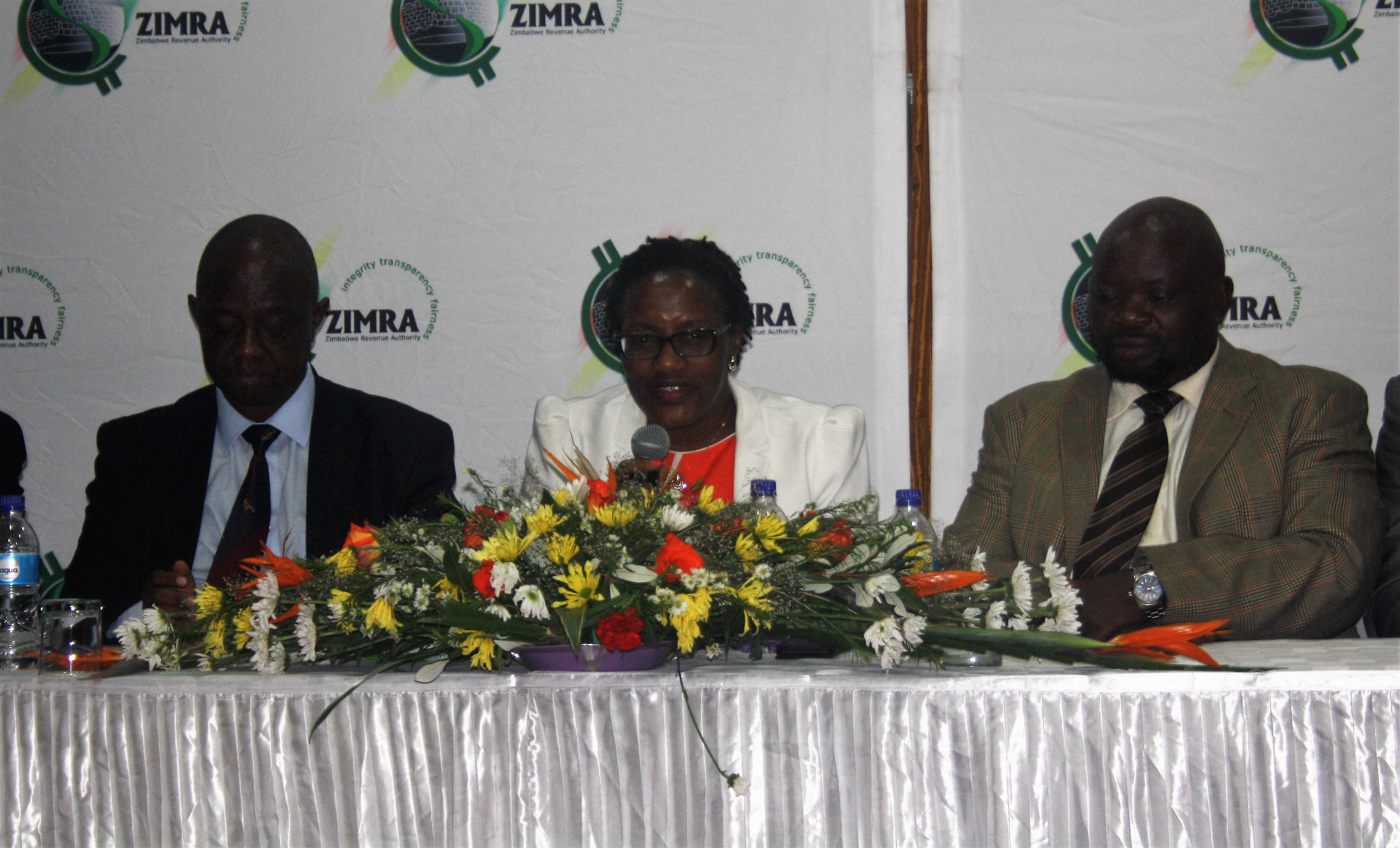 By Tanaka Chitongo
The Zimbabwe Revenue Authority (ZIMRA) through the Revenue Assurance and Special Projects Division hosted a breakfast meeting for its clients in the Telecommunications Industry on September 6, 2018 at The Rainbow Towers Hotel.
Held under the theme "My Taxes, My Duties - Building my Zimbabwe," the meeting was meant to strengthen relationships between ZIMRA and players in the telecommunications industry.
Speaking at the meeting, ZIMRA Commissioner General (CG) Ms Faith Mazani highlighted the desire of the Authority to open channels of communication so as to make a meaningful contribution to the Zimbabwean renaissance under the mantra "Zimbabwe is open for business."
The CG also emphasised ZIMRA's 4Ps vision as it builds and strengthens this relationship with clients. The 4Ps include People issues - focusing on capacity building of staff so as to ensure that they understand the stakeholders better. Processes which improve efficiency and ensuring that clients get real value from systems put in place. Partnerships where emphasis is placed to engage stakeholders and Projects/ Programmes where the Authority embraces international best practices and principles enshrined in project management tools.
"I want to assure you that the telecoms sector remains one of the key economic sectors in the economy and your contribution to the economy through voluntary compliance can never be underestimated. I therefore, want to encourage to maintain your status as good corporate citizens," said Ms Mazani.
Another noteworthy feature in the Commissioner General's speech was the emphasis on the need to cooperate and eradicate corruption as she noted the need for all stakeholders to put their heads together in fighting corruption.
ZIMRA technical team was present to respond to a number of questions raised during the questions and answer session.
During the question and answer session, clients wanted to know the definition of airtime, which has become contested in taxation matters and is allegedly causing double taxation. Clients also inquired into delays in accessing their Tax Clearance Certificates at the beginning of the year due to system challenges. ZIMRA assured clients that a common ground will be reached through consultations at policy level, to ensure that a clear and common definition of airtime is agreed on. The Authority also ascertained clients that it will improve in issuing Tax Clearance Certificates by starting the process early so as to avoid backlog at the beginning of the year.