Compiled by Munyaradzi Ushamba - (Loss Control Manager)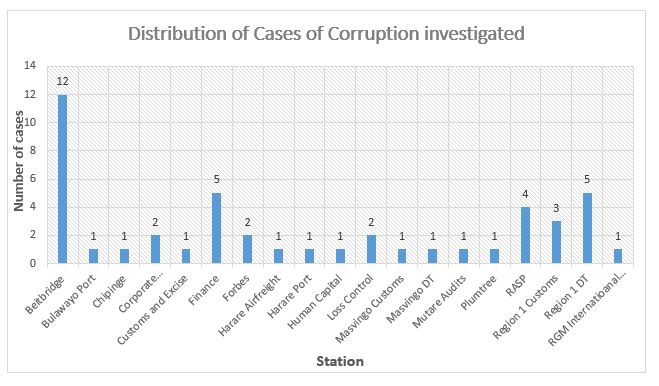 In a bid to maintain its zero-tolerance to corruption, the Zimbabwe Revenue Authority (ZIMRA) routinely tracks incidence of corruption–related cases reported and investigated against its members of staff.
A total of 46 cases were investigated during the period 1 January – 15 August 2018.
ZIMRA remains committed to curbing corruption as it strives to encourage voluntary compliance and gain taxpayer confidence in the services that it provides.