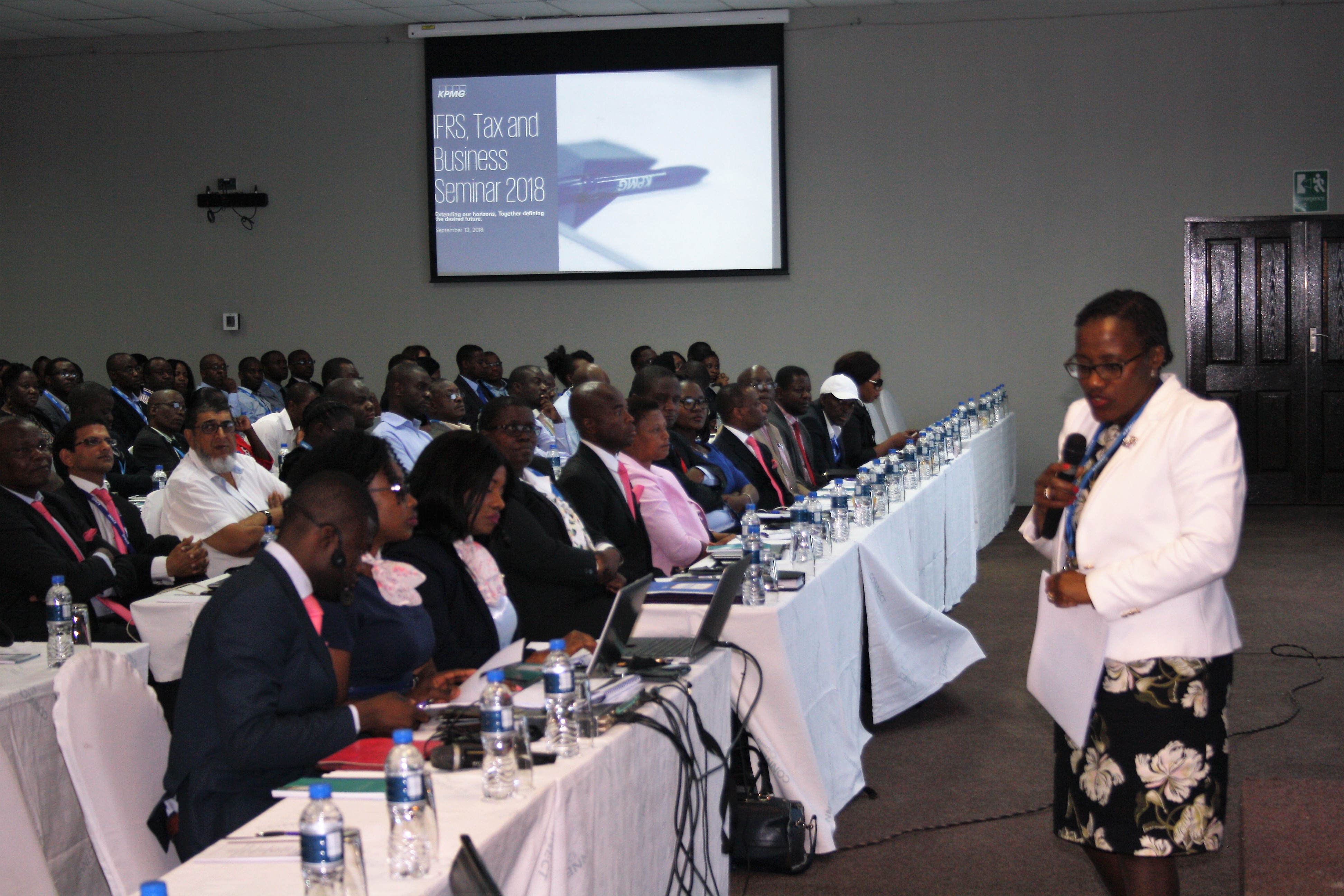 The Zimbabwe Revenue Authority is in the process of instituting robust revenue reforms, which will see improved tax compliance by the business community. The Commissioner General – Ms Faith Mazani – said this during her presentation at the KPMG 2018 IFRS Tax and Business Seminar held in the capital on 13 September 2018.
The revenue reforms are meant to facilitate government stability and independence as sufficient revenue will be collected to finance essential public services and other expenditure needs without recourse to external assistance.
"As we move on to implement our strategic plan starting in 2019, we will focus more on putting in place robust revenue reforms whose main agenda is to see improved tax compliance. We will focus on sustainable compliance in our strategic planning going into the future," she said.
Turning on to her philosophy, Ms Mazani said she will work and ensure that ZIMRA workers' welfare will be catered for, and also ensure that our processes as a Revenue Administration are up to the expected levels of efficiency. She also promised to ensure that there is a stronger and fulfilling partnership between the Authority and all its clients, and also make it a point that projects are done in order to benefit the clients.
"Everywhere I go, I always start by apologising to clients and ZIMRA staff about the pain that they have gone through in using our processes. However, I am promising you that a lot is being done to ensure that our ASYCUDA, SAP, e-services and other systems are twerked so that they function properly. We are also working on reviewing our penalty loading models to ensure that we properly calculate penalties," she said.
The Commissioner General emphasized that ZIMRA was ready to accept criticism and negative comments from clients, since these would challenge the Authority to do better going forward.
The International Financial Reporting Standards (IFRS) are a set of international accounting standards stating how particular types of transactions and other events should be reported in financial statements.
IFRS are issued by the International Accounting Standards Board (IASB), and they specify exactly how accountants must maintain and report their accounts. IFRS were established in order to have a common accounting language, so business and accounts can be understood from company to company and country to country.