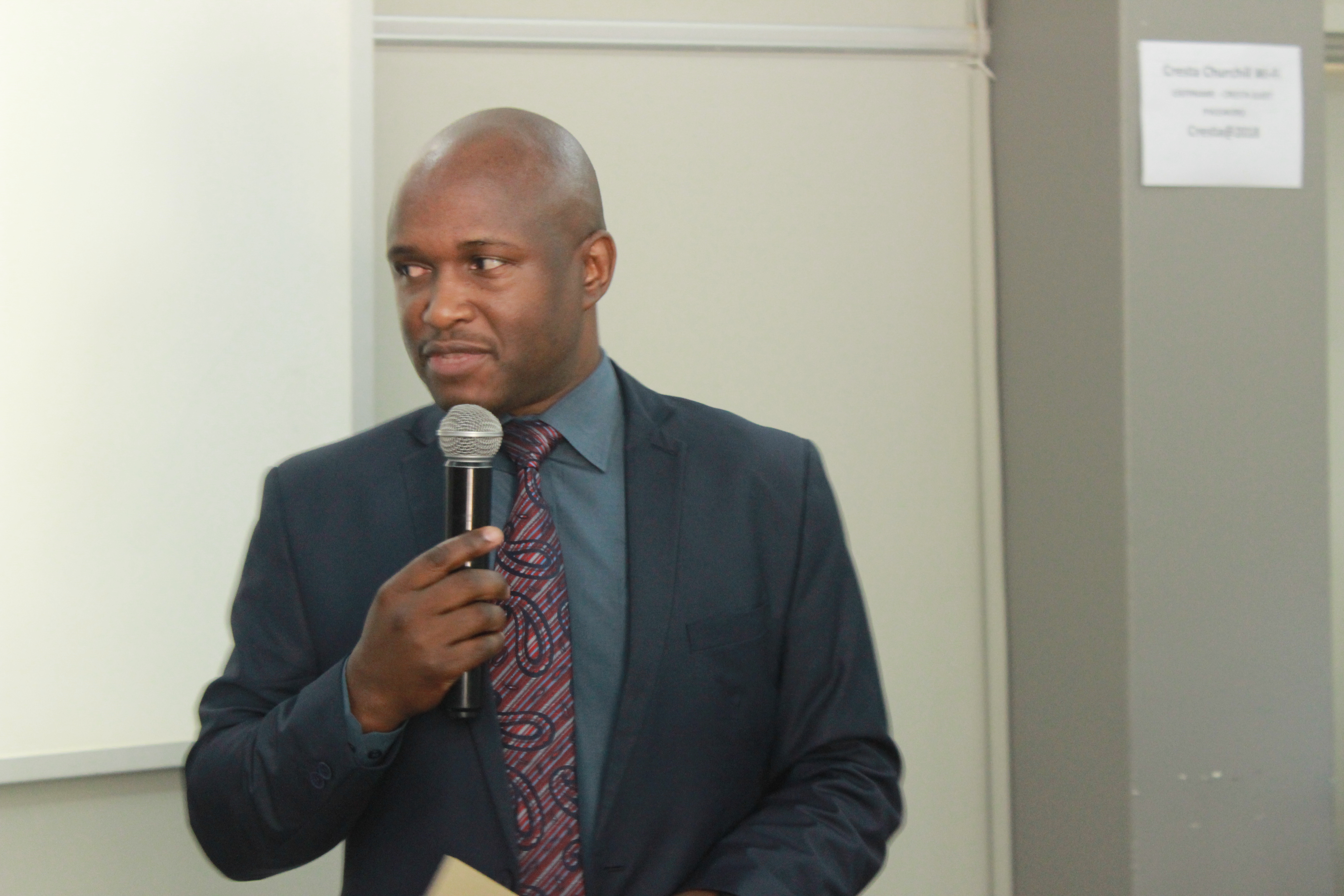 Mr Philbert Muchechetere
The Region 2 Customs Office held a highly successful breakfast meeting whose main aim was to iron out issues, which lead to the delay in the clearing of goods at the Border posts. Dubbed the "observations breakfast meeting", presenters during the caucus were supervisors from Commercial Office, Declaration Processing Centre (DPC) and Container Depots. The supervisors' task was to mention to clearing agents those things, which they should not do for efficient movement of goods at the border posts.
Speaking during the event, the Acting Regional Manager for Customs and Excise, Mr Philbert Muchechetere, highlighted ZIMRA's readiness to share knowledge and experiences with clients to ensure a smooth flow of goods at the border posts.
"We are here to share knowledge and resolve problems that we face as business partners. In this second republic, ZIMRA is committed to being a beacon of excellence. We are cognisant of the operational challenges we face as a country, but in spite of that, the commitment from us is there always," Mr Muchechetere said.
Turning on to the "4ps", the Acting Regional Manager stated that the Commissioner General's vision was centred around people, processes partnerships and projects . "In partnerships, that's where we expect you our clients to come in strong. Let's work together and map the way forward and not point fingers at each other and achieve nothing at the end of the day."
Mr Muchechetere also hammered on the need for clients to exploit ZIMRA's open door policy to ensure timeous resolve of issues.
Clearing agents in Region 2 expressed their happiness with the service they were getting from the Regional Office. They were even more excited with the pre-clearance facility, which they said was making movement of goods even more efficient.