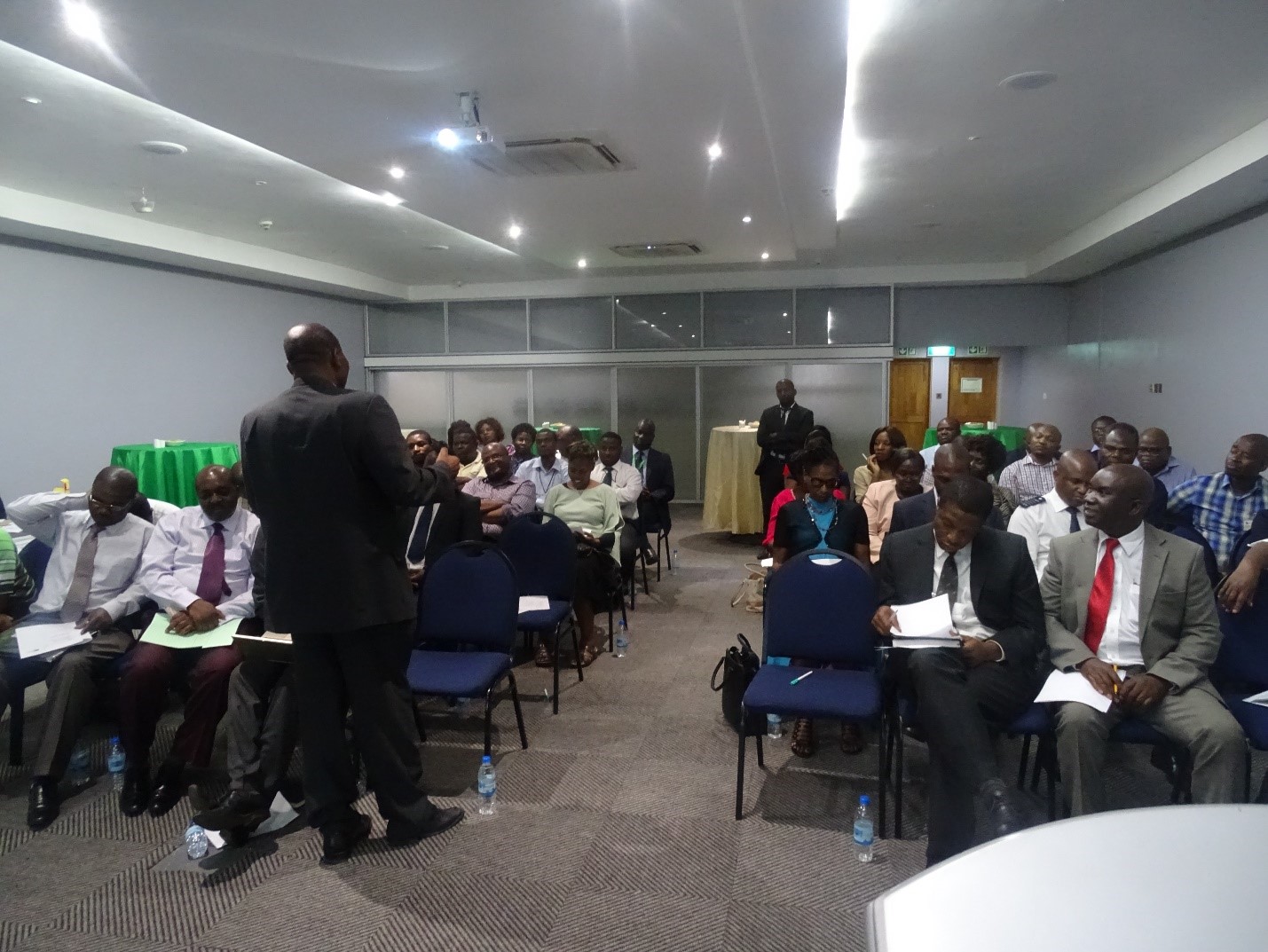 Clients in the pharmaceutical industry were treated with a networking cocktail by ZIMRA's Region 2 on 27 September 2018 at the Bulawayo Holiday Inn Hotel. The cocktail was aimed at encouraging voluntary compliance and reminding the clients about their tax obligations.
Speaking at the function Region 2 Head Audits Mr Mkhululi Nkulumo took the clients through the ZIMRA Commissioner General's 4P vision which has become a cornerstone of the Authority's vision. He also announced that as part of realising the vision, ZIMRA has embarked on voluntary compliance and client education campaign programmes.
The pharmaceutical industry makes a remarkable contribution to the fiscus through both taxes and import duties. Tax obligations related to the industry include: Income Tax (individual pharmacists and companies), Pay As You Earn (PAYE) which is levied on employees including working pharmacists, Value Added Tax (VAT), levied on taxable supplies and Withholding Tax, levied on non-compliant tax payers without an ITF 263.
The nature of income from pharmacists and other medical practitioners include sales from Over the Counter (OTC) and prescription drugs, claims from Medical Aid Societies, Investment Income (rental income, dividends, interest etc.) and Employment Income (pharmacist on payroll).
During the cocktail, clients were encouraged to make use of the Authority's Voluntary Disclosure Programme which ends on 31 December 2018. The cocktail was also characterised by a question and answer sessions where clients raised concerns over importation of medicines, which they suggested that with drug shortages in the country, should be duty free. They also raised issues on refunds which they suggested that ZIMRA should inform clients to where a client has refunds, ZIMRA should inform them.