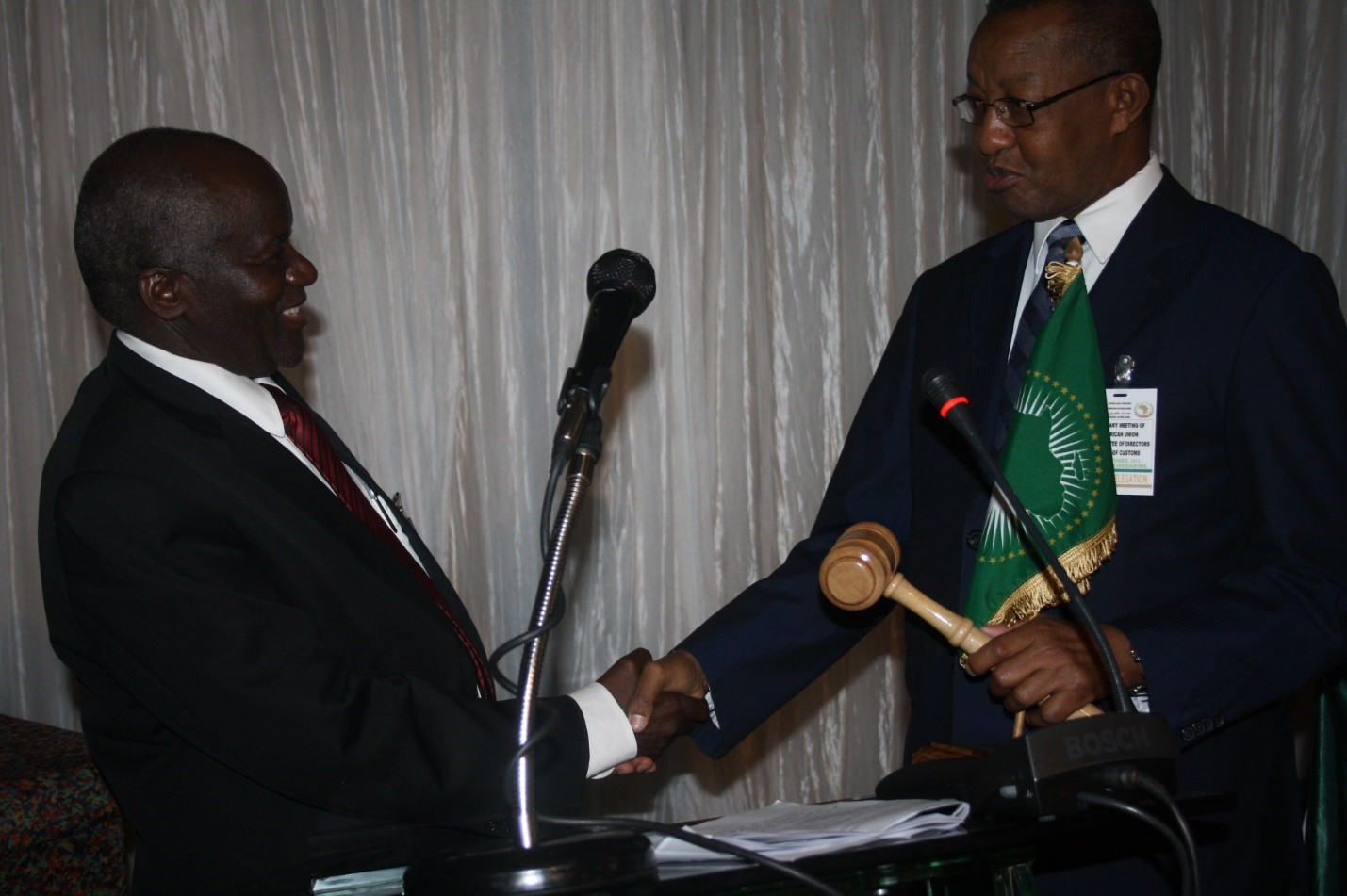 Zimbabwe took over chairmanship of the African Union (AU) Sub-Committee of Directors General of Customs from the Democratic Republic of Congo (DRC) during the 8th Ordinary Meeting of the AU Sub-Committee of Directors General of Customs held in Harare recently.
The meeting ran from 14 to 18 November 2016 under the theme, "From barriers to bridges – Implementing One Stop Border Posts for Improved Trade Facilitation."
Directors General of Customs from across Africa came together to deliberate on ways to forge closer cooperation among African countries in areas of travel and trade facilitation.
In his acceptance speech, the Acting Commissioner General of the Zimbabwe Revenue Authority (ZIMRA), Mr Happias Kuzvinzwa, reiterated his desire to see the operationalisation of the Continental Free Trade Area – a flagship project under the Agenda 2063 of the African Union Commission. He, however, cautioned that there was need for a strong engagement to ensure the success of this Pan-African vision.
"We need a functional unit that calls for more active engagement in the dialogue and search for solutions. Much work lies ahead of us. Let us tackle this work in mutual understanding, debating matters from our opposing points of view but constructively," said Mr Kuzvinzwa.
The Acting Commissioner General commended the outgoing Chairperson, Mr Rugwiza Magera, Director General for DRC Customs,  for a sterling job, saying a lot of effort had been put in ensuring that the Sub-Committee and the various Technical Working Groups achieved their set goals and objectives.
The African Union Sub-Committee of Directors General of Customs was born out of the first continental meeting of Directors General of Customs, the All Africa Customs Conference (AACC) held in 2003 in Johannesburg South Africa.
The participants at that meeting identified an urgent need for a common strategic vision and a clear programme of action for Customs administrations. This proposal received a  favourable response and support of the Commission  and was promptly channelled to the Conference of Trade Ministers held in Kigali, Rwanda, in May 2004.  Thereafter, it was referred to the Permanent Representatives Council (PRC) and the Executive Council for endorsement.
The body subsequently officially became known as AU Sub-Committee of Directors General of Customs.
The meeting in Harare was attended by the Secretary General of the World Customs Organisation, Dr Kunio Mikuriya, who took the opportunity to announce the 2017 International Customs Day theme, which focuses on data analytics in border management.