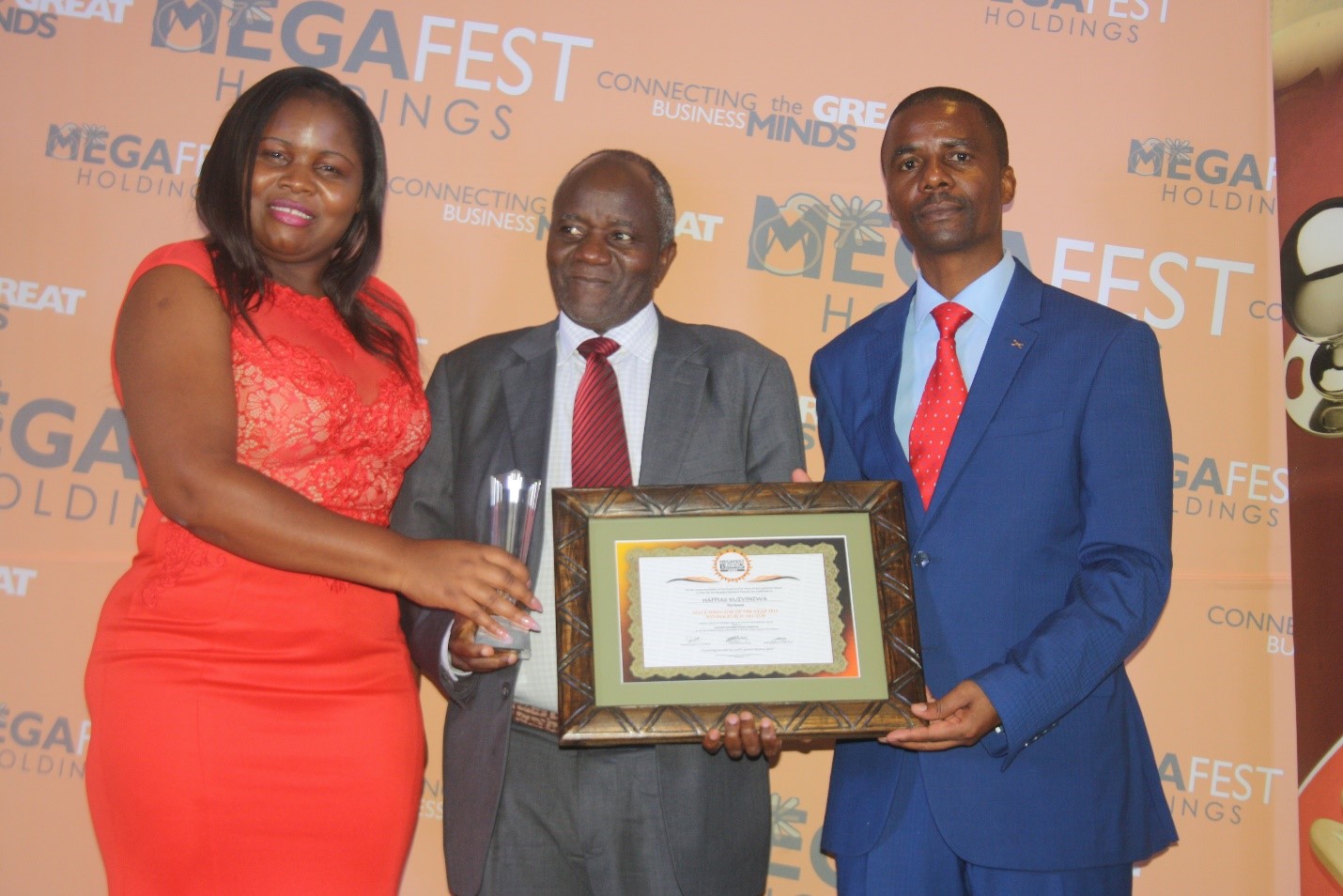 The ZIMRA Acting Commissioner General, Mr Happias Kuzvinzwa, outsmarted competition from other Directors in the Public Sector to clinch the much-coveted Male Director of the Year 2016 Megafest (Northern Region) Award, at a glittering ceremony held at a local hotel on 24 November 2016.
Speaking during the function, Megafest Holdings Chief Executive Officer, Dr Tapiwa Matsika, chronicled the profile of the Megafest Awards saying they were meant to recognise the efforts of company executives who excel despite the challenging economic environment.
"Knowledge is continuously changing and we need to move with the times. We are recognising leaders who have remained relevant in 2016 - those who have raised the flag despite the difficult operating environment. We are recognising the crème de la crème of the year 2016," said Dr Matsika.
The Guest of Honour, Zimbabwe National Road Authority Director of Operations – Mr Precious Murove, encouraged corporates to move with the times by embracing technology, since decision making processes were being influenced by the ever-changing technological environment. He also called upon businesses to be innovative, since failure to innovate had the potential of driving businesses into extinction.
During his acceptance speech, Acting Commissioner General Kuzvinzwa, thanked the people of Zimbabwe for their faith in the Authority, saying a lot was being done to ensure that ZIMRA remained a beacon of excellence. Above all, he called upon all citizens to remain tax compliant for the dignity and development of the nation.
The prestigious Megafest Business Awards are held annually to recognise, develop and promote professional business acumen at all business levels.