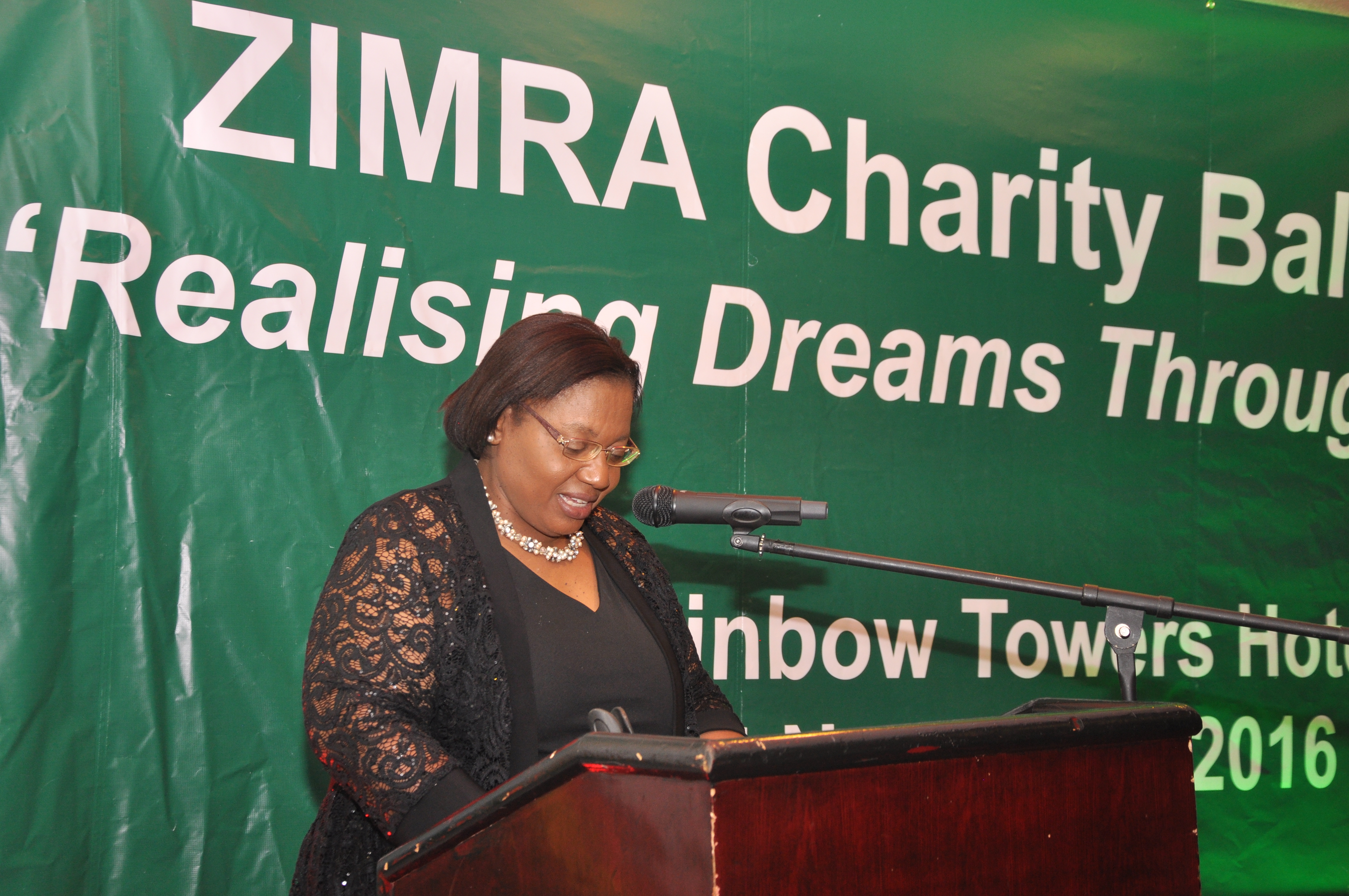 More than 40 organisations partnered with the Zimbabwe Revenue Authority (ZIMRA) recently to raise funds for the less privileged members of the society under the banner, "Realising Dreams through Giving".
The ZIMRA Charity Ball was held on 25 November 2016 in Harare and was attended by captains of industry and commerce, ZIMRA Board members, the media, and ZIMRA management and staff.
Giving her keynote speech at the function, the ZIMRA Board Chairperson, Mrs Willia Bonyongwe, said that her Board is supportive of the noble initiative which seeks to uplift the lives of the less fortunate members of our society through giving and sharing.
"The Annual Charity Ball speaks to the fact that ZIMRA as an organisation is not only concerned about revenue collection and trade facilitation, but it is also concerned about the welfare of the less fortunate members of our society. It is pleasing to note that ZIMRA and the corporate world have joined hands in pursuance of the socio-economic development agenda," said Mrs Bonyongwe.
In his welcome remarks at the same function, ZIMRA Acting Commissioner General, Mr Happias Kuzvinzwa, said that the 2016 theme represented ZIMRA's desire to positively transform the lives of the less fortunate members of society through the helping hand that ZIMRA extends to them.
"I thank you all for following God's word by taking part in this fundraising event whose main aim is to look after the less fortunate members of our society. I would like to express our gratitude to all our valued sponsors: platinum sponsors, diamond sponsors, gold sponsors, standard sponsors, and all our stakeholders who have made various donations.
ZIMRA established a Charity Trust which is responsible for raising funds for the less fortunate members of the society. ZIMRA's Corporate Social Responsibility programmes do not come from taxes and duties that the organisation collect, but it is fundraising activities such as the Ball, which replenish the coffers of altruism, courtesy of the support from the corporate world.
The ZIMRA Charity Trust takes care of the welfare needs of several children and old people's homes dotted around the country sponsoring self-help projects in line with its mandate of promoting self-reliance within the charity institutions.  The Trust is also assisting students at various academic institutions with tuition fees, accommodation and out of pocket allowances. This is done to ensure that less privileged members of our society realise their dreams