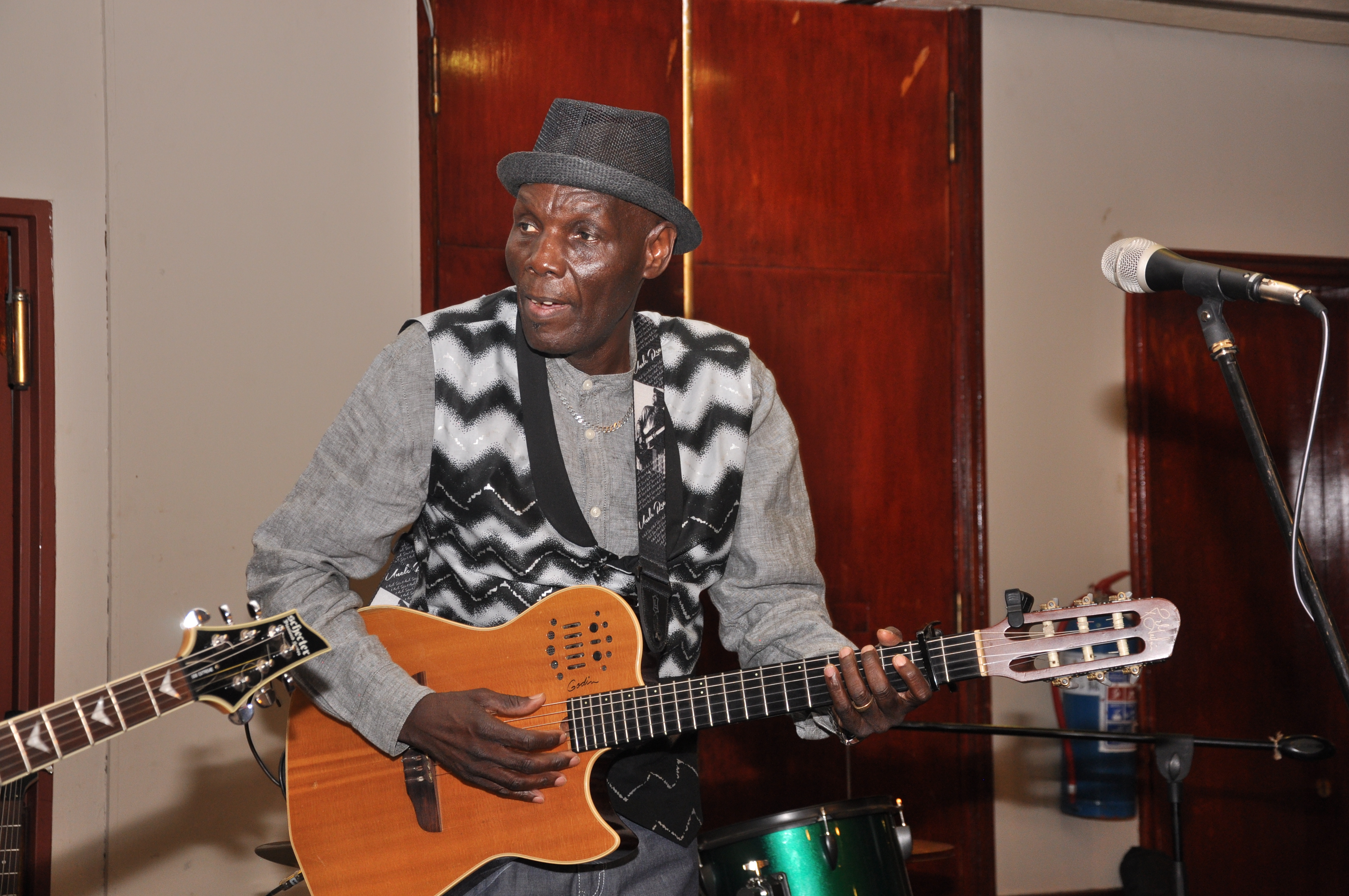 In a true spirit of giving and sharing, superstar Dr Oliver Mtukudzi has, again, partnered with the Zimbabwe Revenue Authority (ZIMRA) to assist the less fortunate members of society. The legendary musician 'Tuku Samanyanga', as he is affectionately known by his legion of fans, once partnered with ZIMRA for the same cause in 2011.
Tuku wowed over 400 guests at the ZIMRA Charity Ball held on November 25, 2016 in the capital. The event, which was held under the theme, "Realising Dreams through Giving", was supported by over 40 blue-chip companies and raised over US$60,000.
Dr Mtukudzi and his band, the Black Spirits, who donated their services at the Ball, tossed hit after hit and left the elated crowd longing for more. The legendary musician was on top of his game performing songs such as "Unondipasa manyemwe", "Tsika dzedu", "Todini", and "Ndasakura ndazunza" as he kept guests on their feet dancing and enjoying the flame of the night.
Speaking at the fundraising dinner, Acting ZIMRA Commissioner General, Mr Happias Kuzvinzwa, thanked Dr Mtukudzi for lending a hand for the benefit of underprivileged members of society.
"Allow me, Ladies and Gentlemen, to single out Dr Oliver Mtukudzi and the Black Spirits for providing entertainment at this event at no cost. May the Good Lord bless you," said Mr Kuzvinzwa.
The ZIMRA Charity Ball, often dubbed "the ZIMRA end of year party", is an annual event aimed at raising funds for charitable institutions dotted across the country. Organisations support the event by buying tables and donating in cash and kind. This year, the Ball was attended by, among other notable guests the ZIMRA Board Chairperson, Mrs Willia Bonyongwe who was the Keynote Speaker, ZIMRA Board Members, sponsors, captains of industry, ZIMRA management and staff, members of the media fraternity and Chief Executive Officers and Managing Directors from several companies.