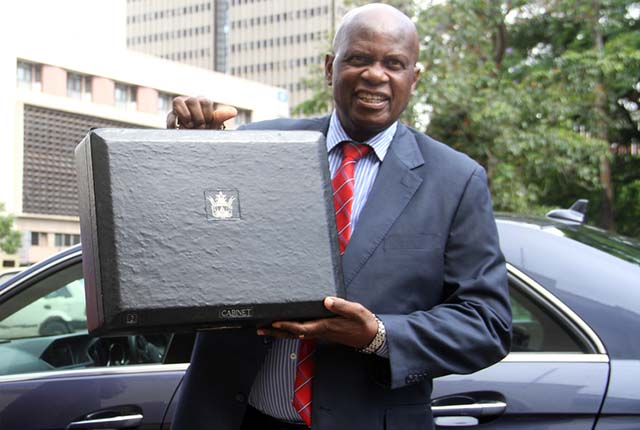 The economy is projected to grow by 1.7 per cent in 2017 from the 0.6 per cent estimated in 2016. Inflation, on the other hand, is projected at 1.1 per cent, from a negative 1.5 per cent in 2016, while total revenues for 2017 are estimated at US$3.7 billion.
Minister Chinamasa lamented economic underperformance and prescribed measures to boost domestic production.
"The fundamental challenge remains that of under-production, entirely across all sectors of the economy," he said.
This economic underperformance is notwithstanding vast strengths and opportunities in agriculture, manufacturing, mining and tourism, arising out of our diverse natural resource endowment, conducive climatic conditions and trained human resources," added Minister Chinamasa.
The Minister unveiled Government's plans to boost manufacturing industries and small businesses through pro-production interventions to instill investor confidence and spur economic recovery. seethe proposed to remove wheat flour, luggage ware and school uniforms from the Open General Import Licence.
Minister Chinamasa proposed the licensing of additional suppliers of fiscalised devices. This measure is meant to complement the extension of the fiscalisation project to cover all Value Added Tax (VAT) registered operators with effect from 1 January 2017.
To support small to medium enterprises (SMEs), the 2017 National Budget proposed a downward revision of Presumptive Taxes, facilitation of tax registration through a six-month moratorium on VAT registrants, as well as VAT exemption for mobile banking services.
"In order to facilitate VAT registration for SMEs that qualify on account of their gross turnover exceeding the threshold of US$60 000 per annum, it is proposed to waive the requirement to account for output tax from the deemed date of qualification for registration," said Minister Chinamasa.