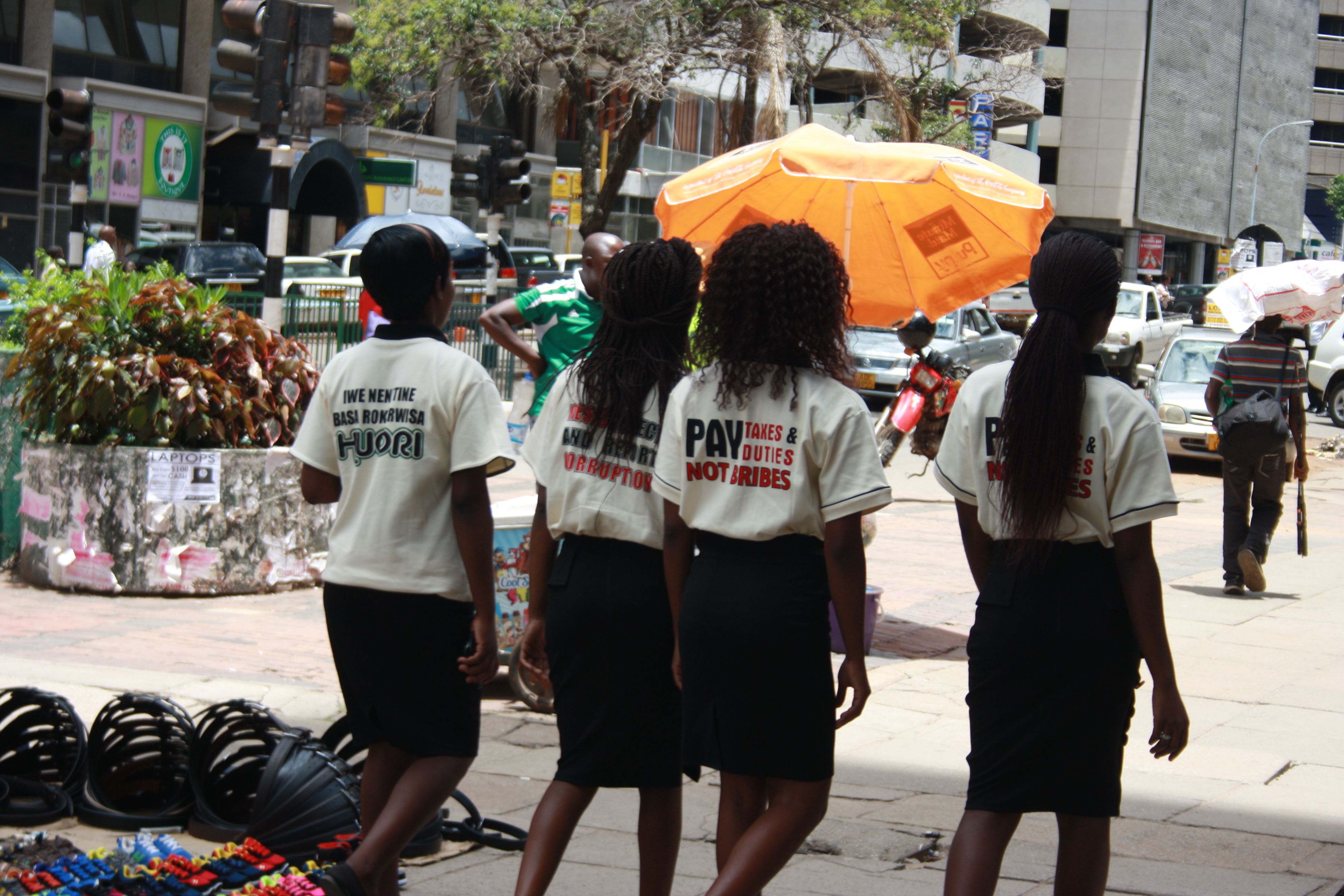 The Zimbabwe Revenue Authority joined the rest of the world in observing the International Anti-Corruption Day on 9 December 2016, under the theme, "Corruption: An impediment to the Sustainable Development Goals".
In its efforts to spread the message, ZIMRA members of staff wore T- shirts with different messages such as: Pay Taxes and Duties, Not Bribes; Reject, Resist, Report Corruption and Zero Tolerance to Corruption.
ZIMRA introduced an anti-corruption hotline on 5 May 2016, which is managed by an independent service provider, for reporting corruption cases relating to the Authority. The hotline consists of three toll-free call lines, a WhatsApp line and an      e-mail address, where clients are encouraged to report all forms of Tax and Duty Corruption.
The contact details are as follows:
Toll Free Econet Line:        0808 190
Toll Free Telecel Line:        0732 880 880
WhatsApp:                         0772 135 690
E-mail: This email address is being protected from spambots. You need JavaScript enabled to view it.