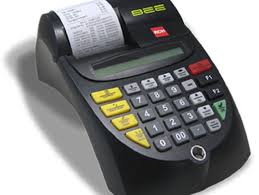 In a move which is set to give momentum to the fiscalisation project that was introduced in 2010 to enhance revenue collections through plugging leakages and minimising tax fraud, the Ministry of Finance and Economic Development has invited interested companies to submit applications for the supply of electronic fiscal devices (EFDs).
The fiscalisation project, which initially targeted Value Added Tax (VAT) registered operators in category C - whose annual turnover exceeds US$240 000 - has now been extended to cover all Value Added Tax registered operators.
The extension of fiscalisation to VAT categories A, B and D means that all clients whose annual turnover exceeds US$60 000 are expected to register for Value Added Tax and to fiscalise. This is expected to increase demand for the fiscal devices, hence the move to approve additional suppliers of the devices is a welcome development which will improve the availability, variety and affordability of the gadgets.
"Consistent with the 2017 National Budget Statement, Government intends to licence additional suppliers of EFDs to complement the existing six suppliers. VAT registered operators will exercise their discretion on their supplier of choice…", reads part of the notice.
The Zimbabwe Revenue Authority (ZIMRA) has put it on record that it views fiscalisation as one of the measures which will enhance revenue collections, in addition to its other strategies to increase the tax base, the compliance rate, and enforcement by the revenue officers. The linking of the fiscal devices to the ZIMRA server enables real-time transmission of transaction data to the Revenue Authority and this improves monitoring of taxable transactions and curbs under-declarations.