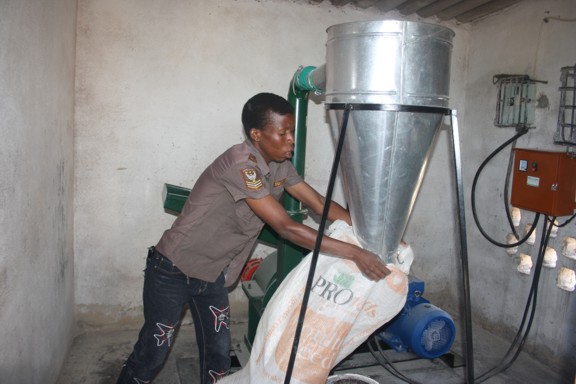 The wise saying by one Winston Churchill which says; "We make a living by what we get, but we make a life by what we give," came true recently when the ZIMRA Charity Trust gave an early Christmas treat to Jairos Jiri Mukuwapasi Children's Home and Zororai Old People's Home in Rusape and Mutare respectively.
It was all smiles at the Homes as ZIMRA handed over a grinding meal, day-old chicks, chicken feeds and groceries to the two charity institutions. The donations were in line with ZIMRA's vision of making sure that charity institutions become self-reliant through instituting self-help projects like piggery and poultry.
While handing over a grinding mill to Jairos Jiri Home and 400 day-old chicks plus feeds for a poultry project to Zororai Old People's Home, Chairperson of the ZIMRA Charity Trust, Mrs Sithokozile Mrewa emphasised the Authority's desire to see Homes utilising availed projects to fend for themselves.
"Today, we are here to hand over the grinding mill which you can use for grinding maize for the children's food as well as for commercial purposes. I hope that the grinding mill will generate income for the upkeep of our children," said Mrs Mrewa at Jairos Jiri Home.
Mrs Mrewa said that ZIMRA's corporate social responsibility programmes were designed to assist institutions become self-reliant.
"I hope and trust that these projects will make a difference in the lives of the young and the elderly. It is our desire that we continue assisting you so that you earn some extra income for your self-sustenance," re-iterated Mrs Mrewa.
The Authority has been very active in the area of corporate social responsibility with a number of initiatives having been put in place to raise funds for the less privileged members of society. The latest initiative being the publication of the book of inspirational messages – Inspirational Harvest. Proceeds from the sale of the book – which is costing $15 per copy – will go straight to the Authority's social responsibility programmes.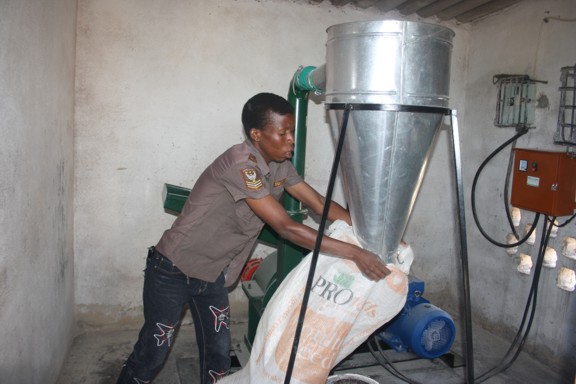 An employee grinds some mealie meal using the newly installed grinding meal