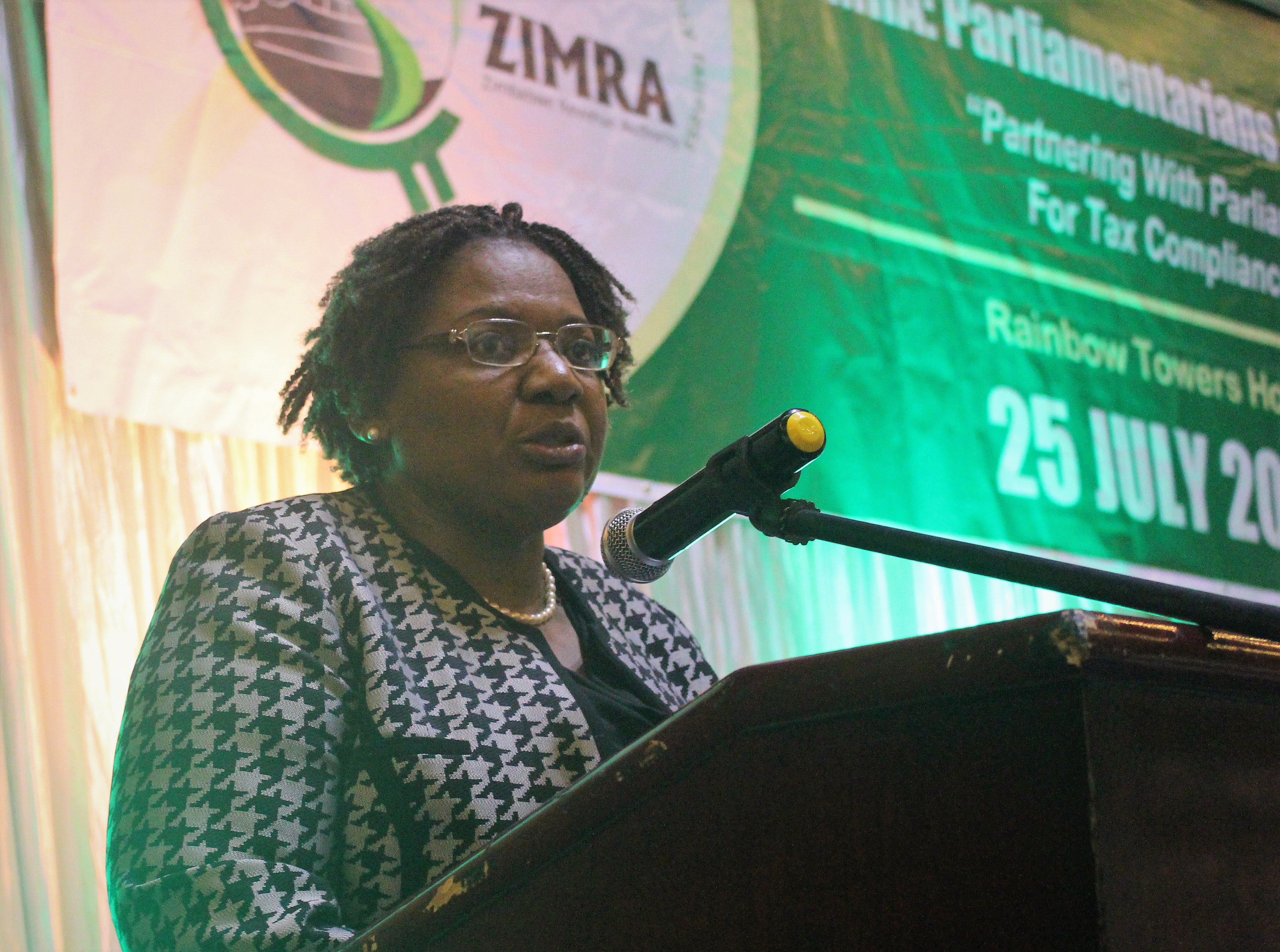 The Zimbabwe Revenue Authority (ZIMRA) called upon Parliamentarians to enact laws that will help in curbing corruption.
Speaking at a Parliamentarians Workshop which the Authority hosted in Harare on the 25th of July at Rainbow Towers Hotel, ZIMRA Board Chairperson Mrs Willia Bonyongwe said Parliamentarians should come up with laws that take away the gains made through corruption.
"It is, critical for stakeholders and other crime fighting agencies, the Judiciary, the Legislature and everyone in authority, to put their heads together in eradicating corruption. There is need for laws which make it unprofitable and worthwhile to engage in corruption, while enforcing tougher penalties, including time in jail and fines that take away all the gains of corruption," said Bonyongwe.
ZIMRA has already made significant strides in dealing with corruption by putting measures such as the introduction of the toll-free anti-corruption hotline for anonymously reporting tax and duty corruption with 394 received cases having already been reported on the hotline.
The workshop was attended by more than 200 Parliamentarians and was aimed at engaging and capacitating them to conscientise members of their constituencies.