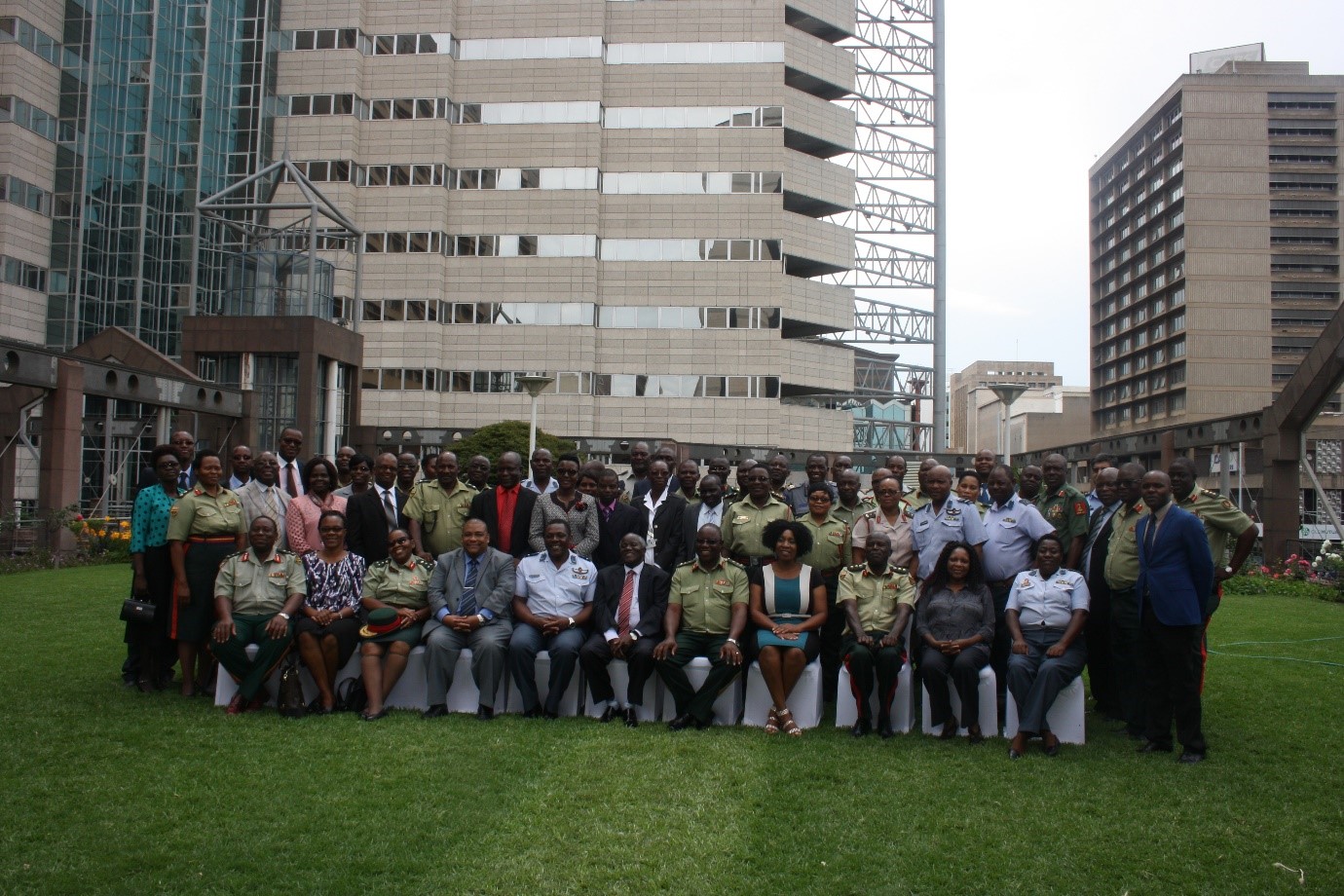 On 11 December 2017 ZIMRA hosted officials from the Zimbabwe National Defence University who were on a study tour of the Authority's facilities and systems.
Giving his welcome remarks at the function, Acting Commissioner General of ZIMRA, Mr Happias Kuzvinzwa, appreciated the support that ZIMRA receives from the Zimbabwe Defence Force particularly the security of border posts, collaborating in conducting border line patrols and partnership in the operation of commercial cargo scanning equipment.
"ZIMRA is the key stakeholder when it comes to security of any country and it has unwavering commitment to the country's development such that with the help of the ZDF, the Authority will continue to efficiently collect resources for the Government for successful implementation of ZIM-ASSET, and other Government programmes," said the ZIMRA Acting Commissioner General.
He added that corruption was a fight for both ZIMRA and the Zimbabwe Defence Forces to tackle together.
In a speech read on his behalf by Air Commodore Brian Chikonzo, Vice Chancellor of the Zimbabwe Defence University, Air Vice Marshal Michael Tedzani Moyo said that the platform was important for knowledge sharing and underscored the importance that the two organisations have in enhancing national security.
"It is important that we understand each other's roles in building our country and economy," he said.