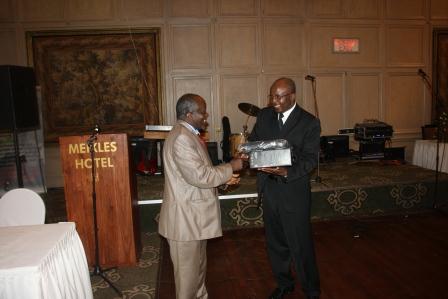 In a move designed to assist the under-privileged members of society, the Zimbabwe Revenue Authority (ZIMRA) attended the Matthew Rusike Children's Home charity dinner held at a city hotel on November, 29 2011 in Harare. The dinner, which was meant to raise funds to sustain the orphanage, was attended by a number of organisations.
The ZIMRA Commissioner for Customs and Excise, Mr Happias Kuzvinzwa, was the Guest of Honour at the function. He presented a laptop to the Home, a gesture which was received with open arms.
"You must not give out of abundance, but you should give from the heart," said Mr Kuzvinzwa before handing over the laptop.
The Zimbabwe Revenue Authority has been actively involved in corporate social responsibility initiatives to assist the less fortunate. Mathew Rusike Children's Home has also previously benefited from ZIMRA's Charity Ball proceeds.